Other Brands
Box pochette, diagramme quilting and now buckle-studded strap, it really never gets boring at Prada. And today, they have a wide variation of different handbag styles, more than we can collect. Still, we hope they will bring back the classic Saffiano Lux Tote one day, the bag that we love so dearly. But anyways, meet the new Prada Elektra Bag.
The Design
Prada is challenging all fields of fashion, but aren't they trying to do a bit too much? The pyramid studs on the Elektra Bag do remind me of the Valentino, especially the red colored handbag.
The Elektra Bag is made with a mix of calf and saffiano leather. Both leathers are durable, especially the saffiano, which is unbreakable. The studs have been embellished in different parts; first on the center buckle strap, but also on the handles. The front features a flap with push-lock clasp and you can sling it on the shoulder as it comes with a removable leather strap.
It's a chic bag with tremendous space in the interior. And it can function as a great everyday bag, blending with casual clothing.
The Interior
So how does the inside of this bag looks like? There are two compartments and one zipped pocket. Both are big enough to help you transport all your basic needs and there is even space for more.
The Prices And Sizes
Measuring 4.2' x 7.2' x 10.2' (D x H x W) inches, priced at $2840 USD, €2200 EUR, £1990 GBP, ¥346680 JPY.
More Images And Colors
Other Brands
Elsa Hosk takes on one of the season's hottest trends–feathers–for the March 2018 issue of Harper's Bazaar US. In front of the lens of Kenneth Willardt, the blonde beauty shows off fierce plumage in dreamy looks from the spring collections. Stylist Amanda Alagem selects elegant pieces from labels such as Oscar de la Renta, Alexander McQueen and Vera Wang Bridal.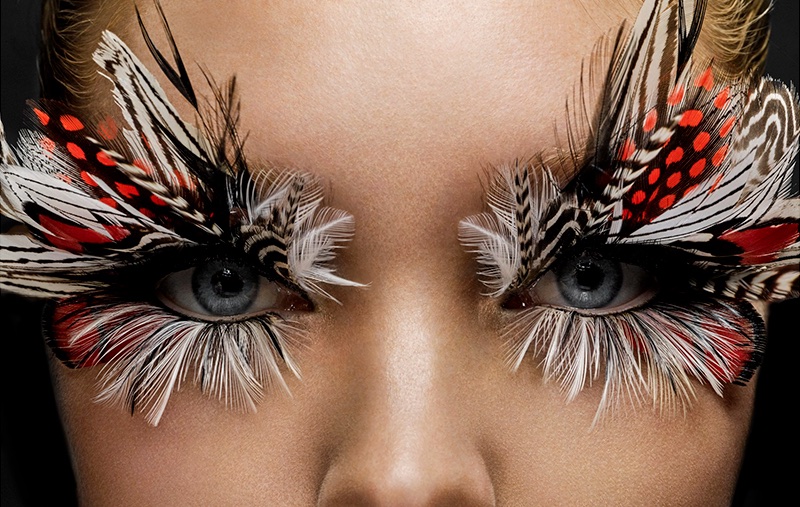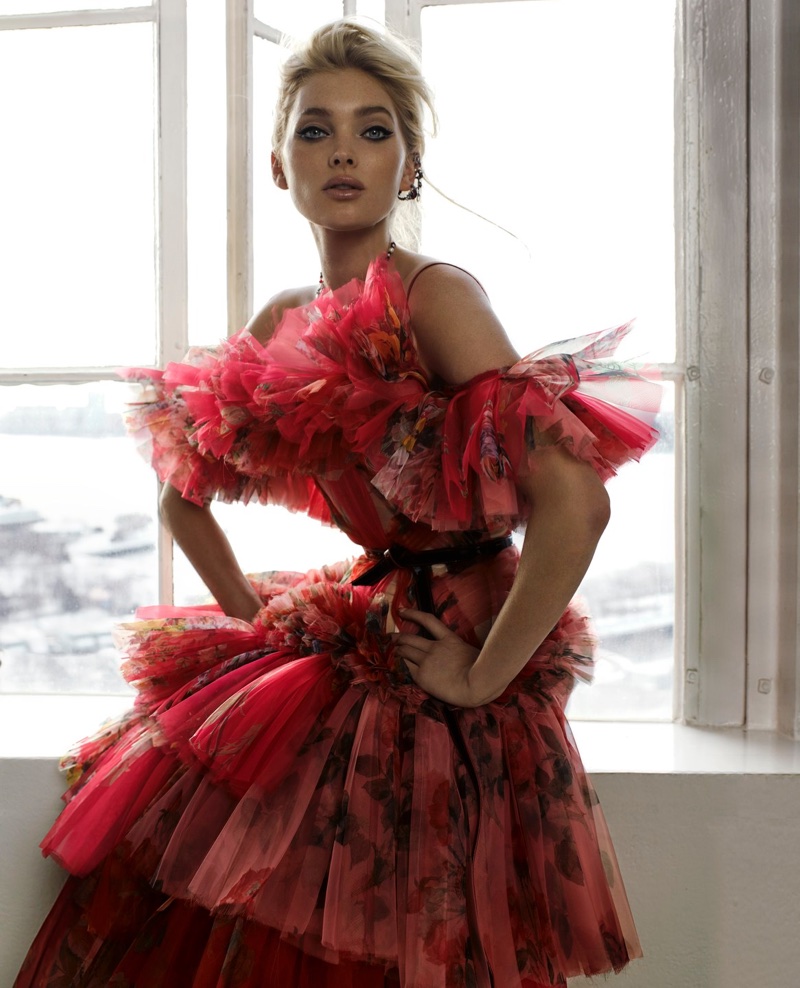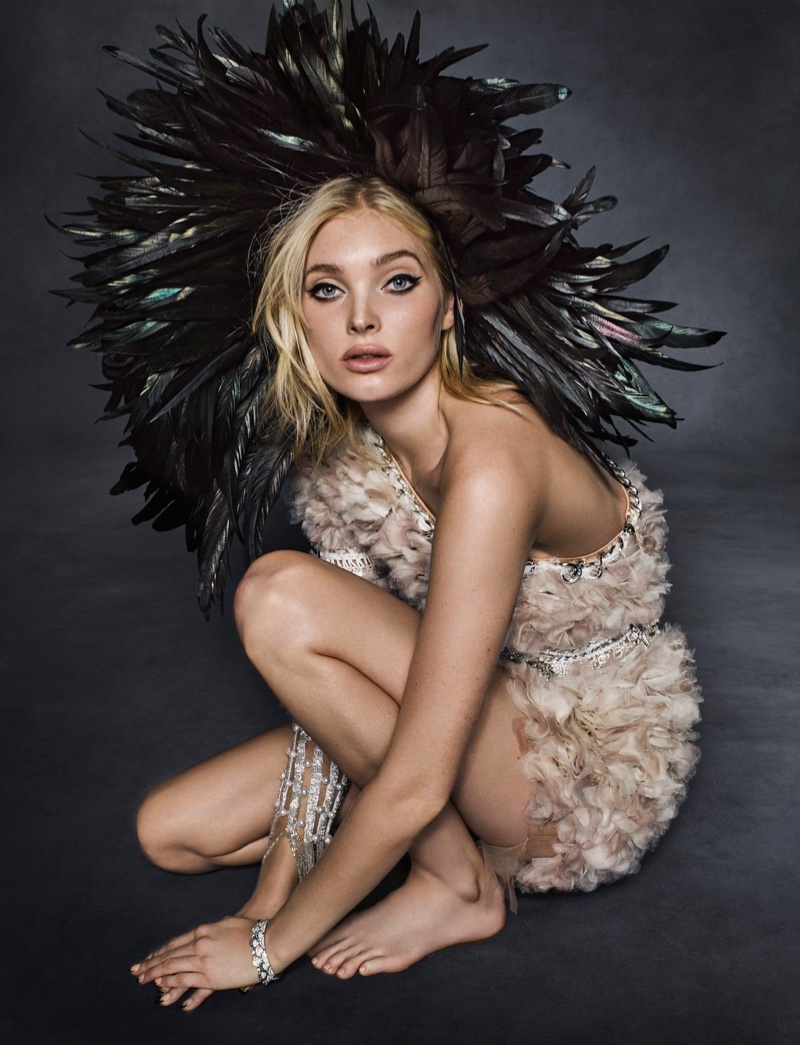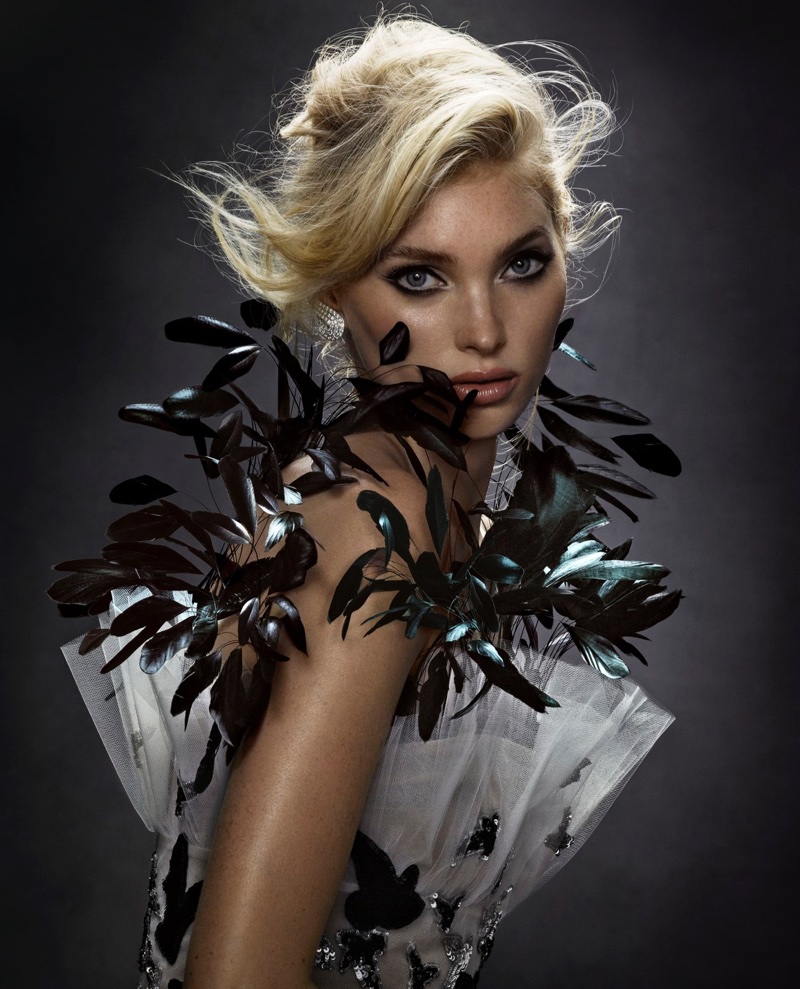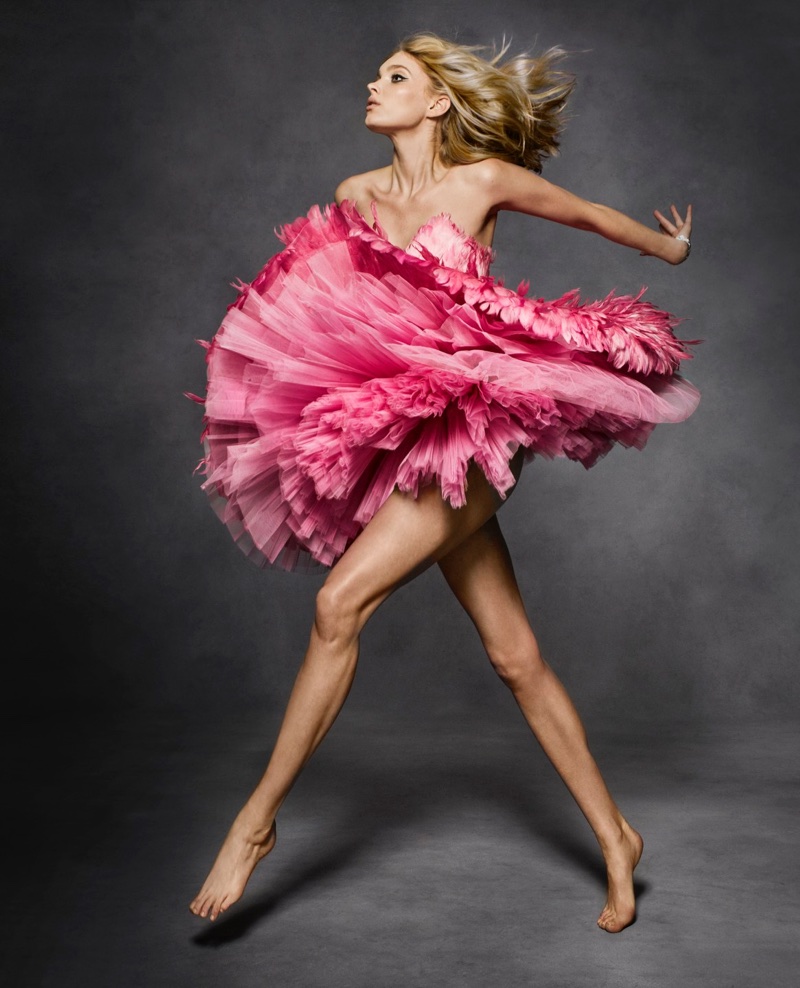 Other Brands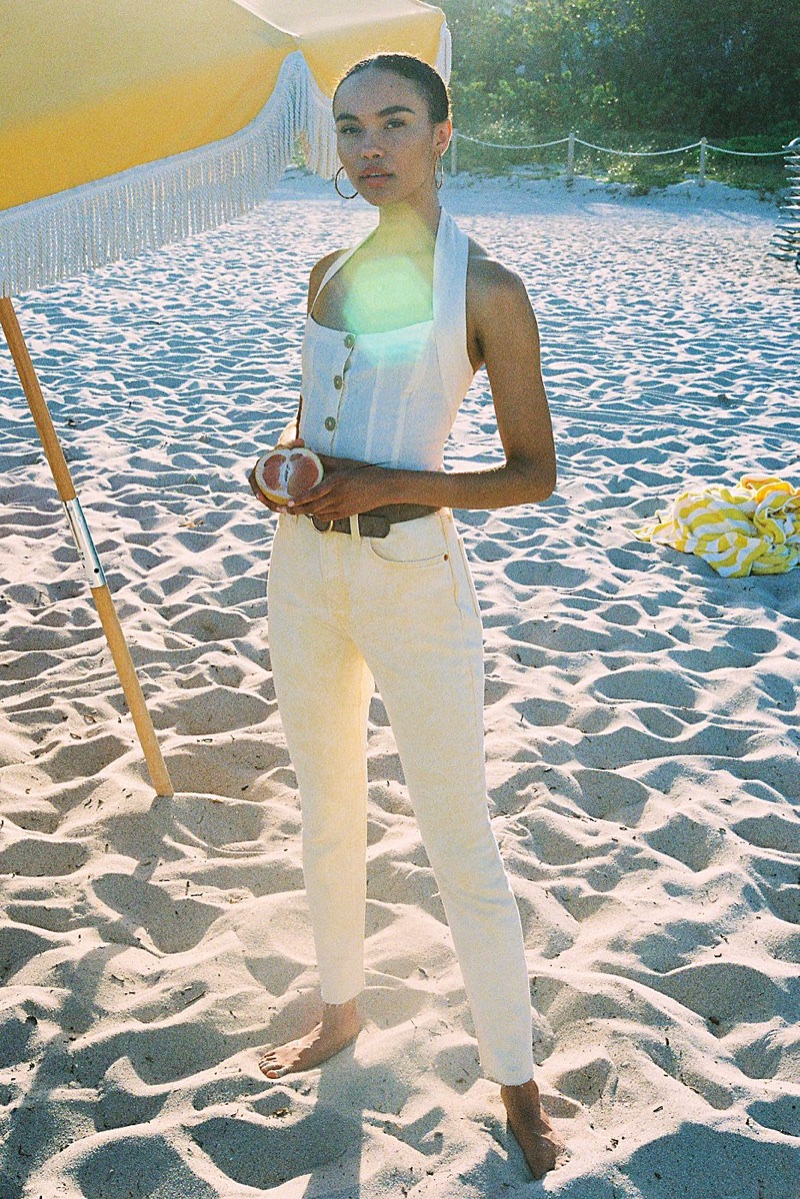 Fashion retailer Free People heads to the beach for its most recent trend guide. Called 'Pastel and Present', the style guide focuses on dreamy light-colored pieces. From relaxed jumpsuits to airy midi dresses and distressed denim, these styles will add some serious swag to your wardrobe. Paired with strappy sandals as well as straw bags, Free People has the ideal warm weather looks for spring 2018. / Photos by Anthony Nocella
Related: All in the Mix | 7 Boho Glam Looks From Free People
FREE PEOPLE 'PASTEL AND PRESENT' SPRING 2018 LOOKBOOK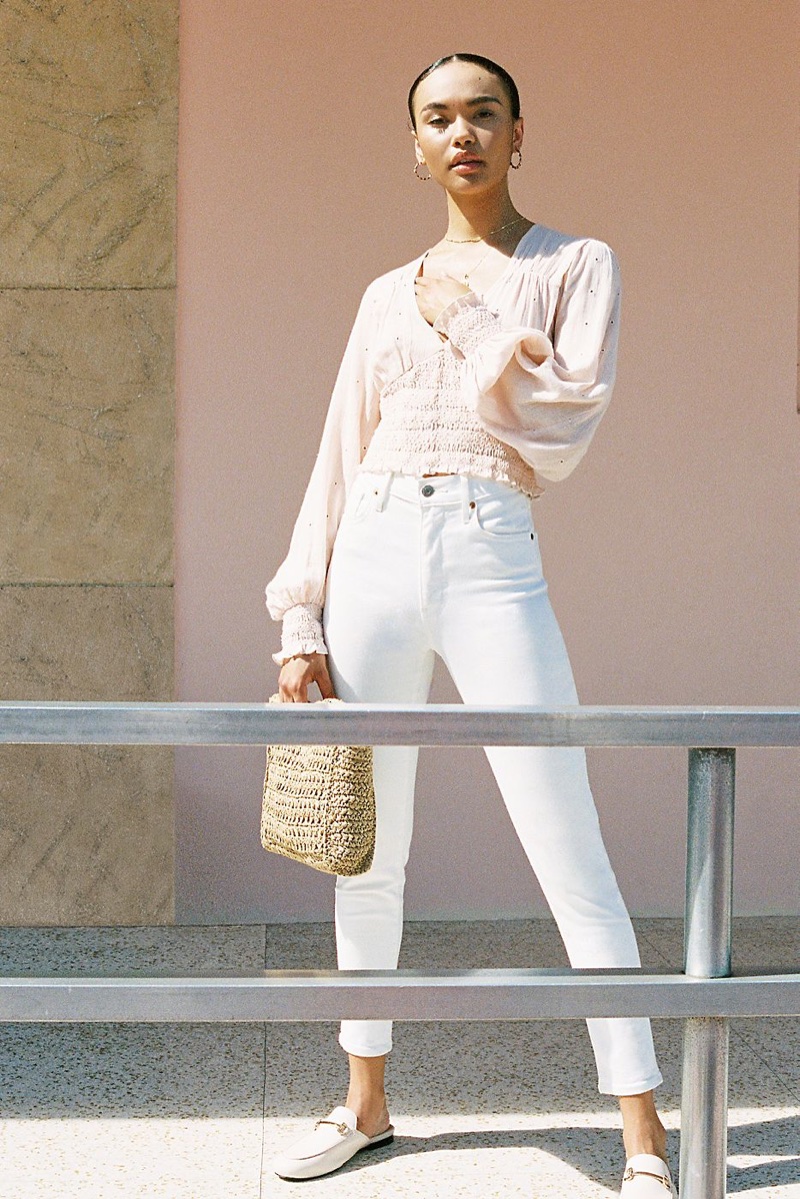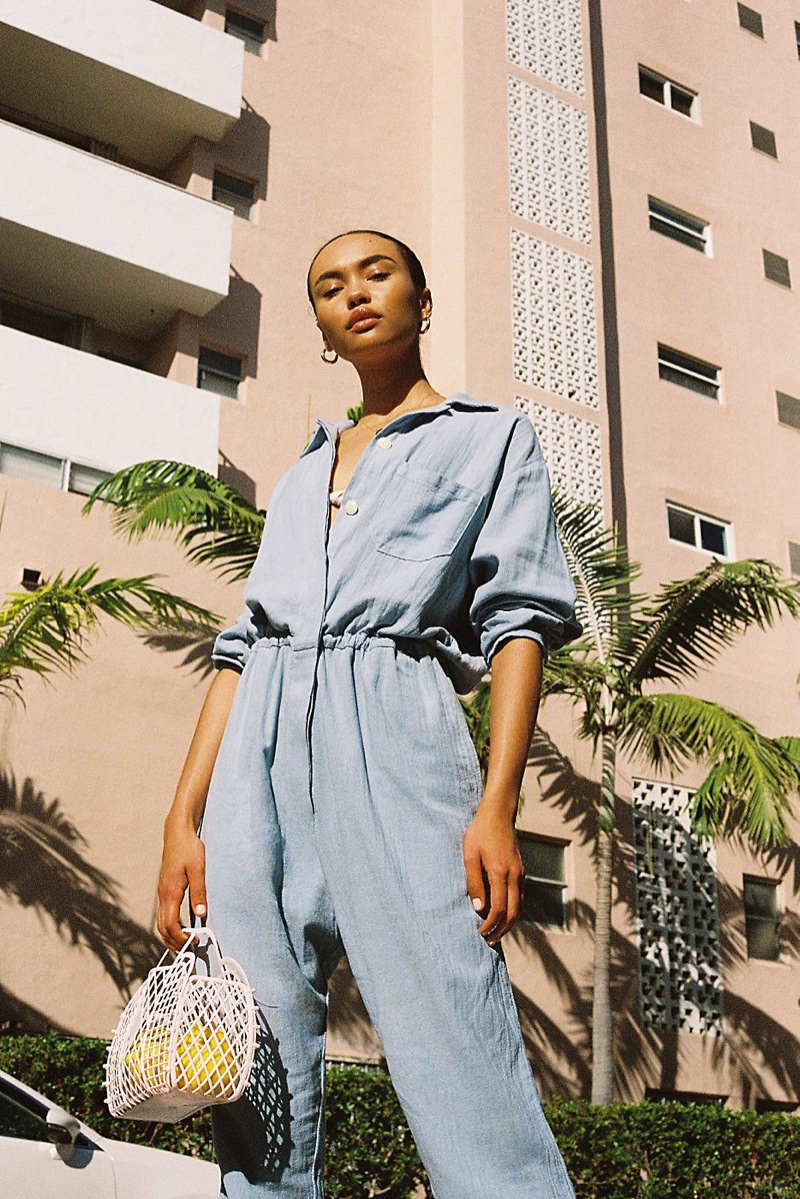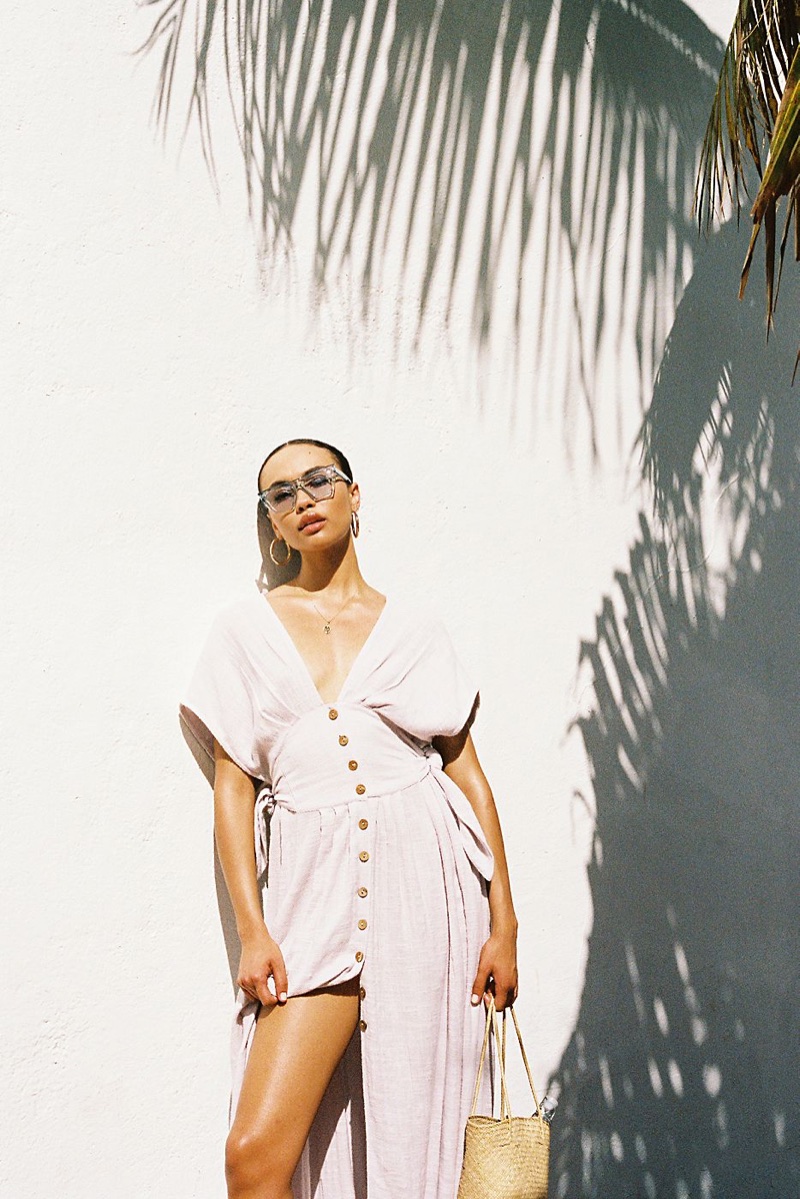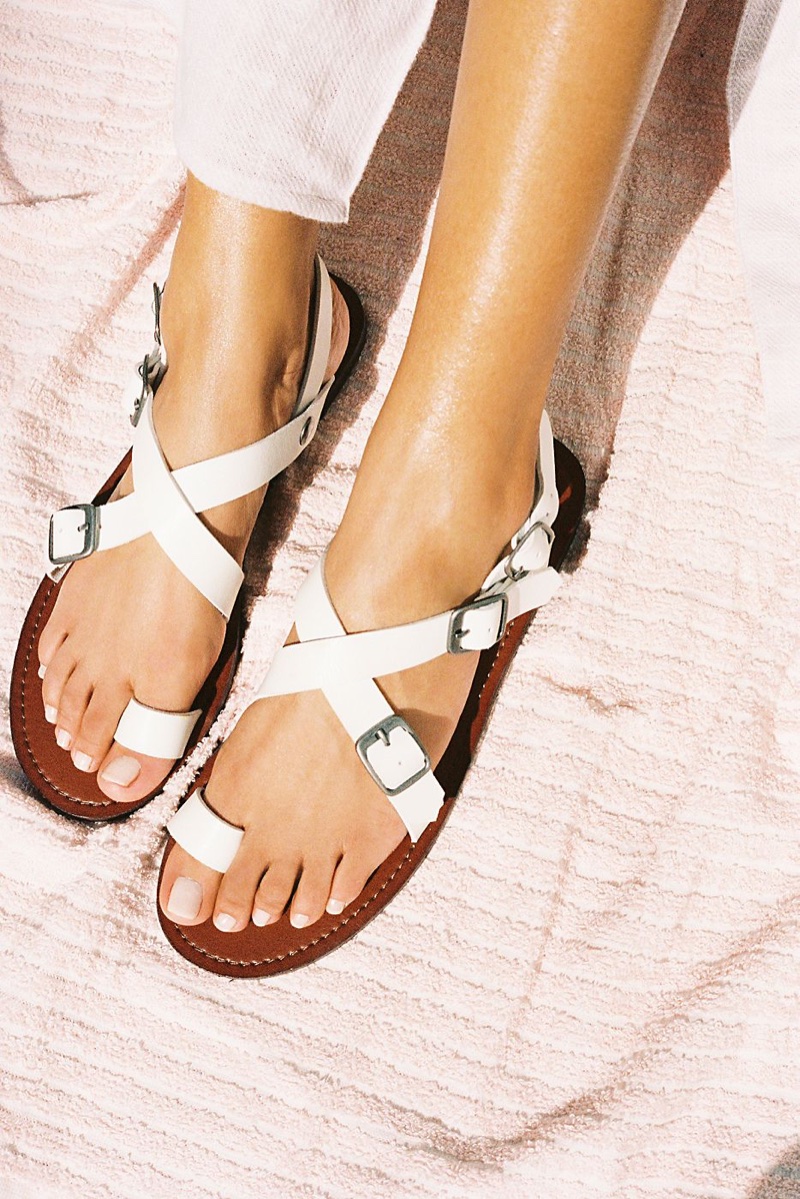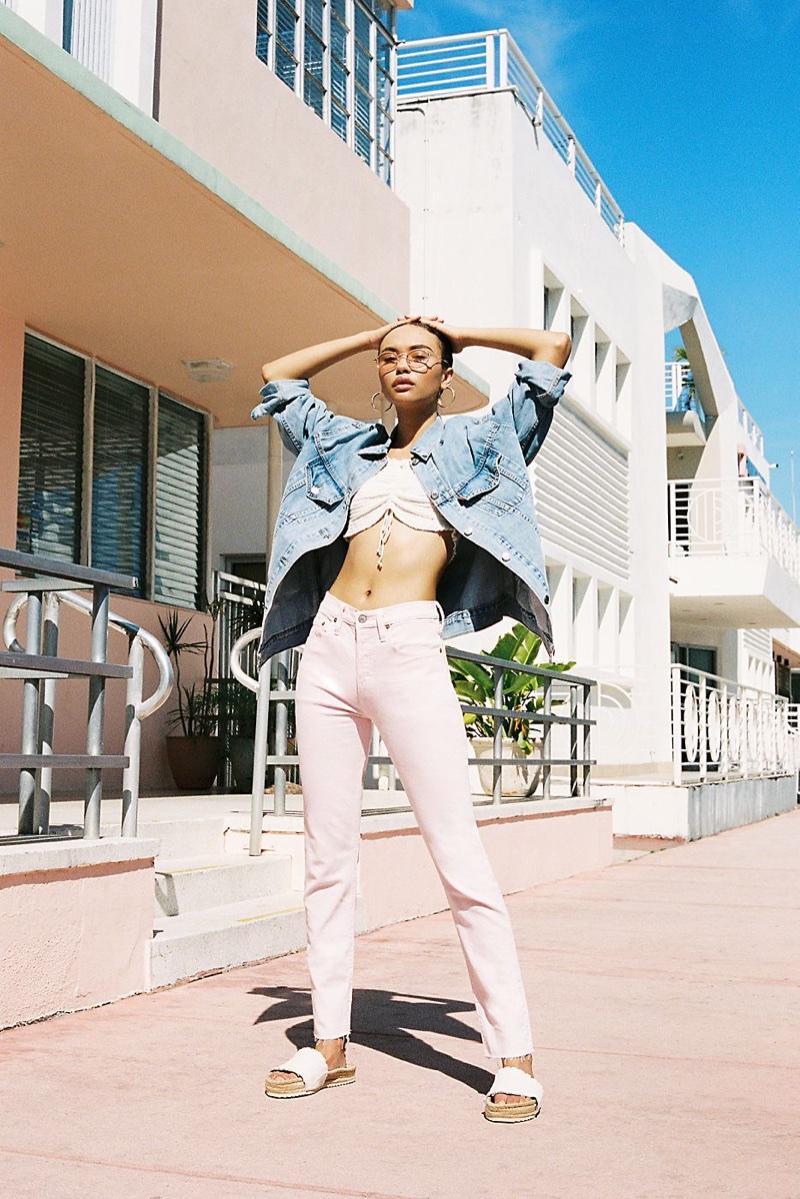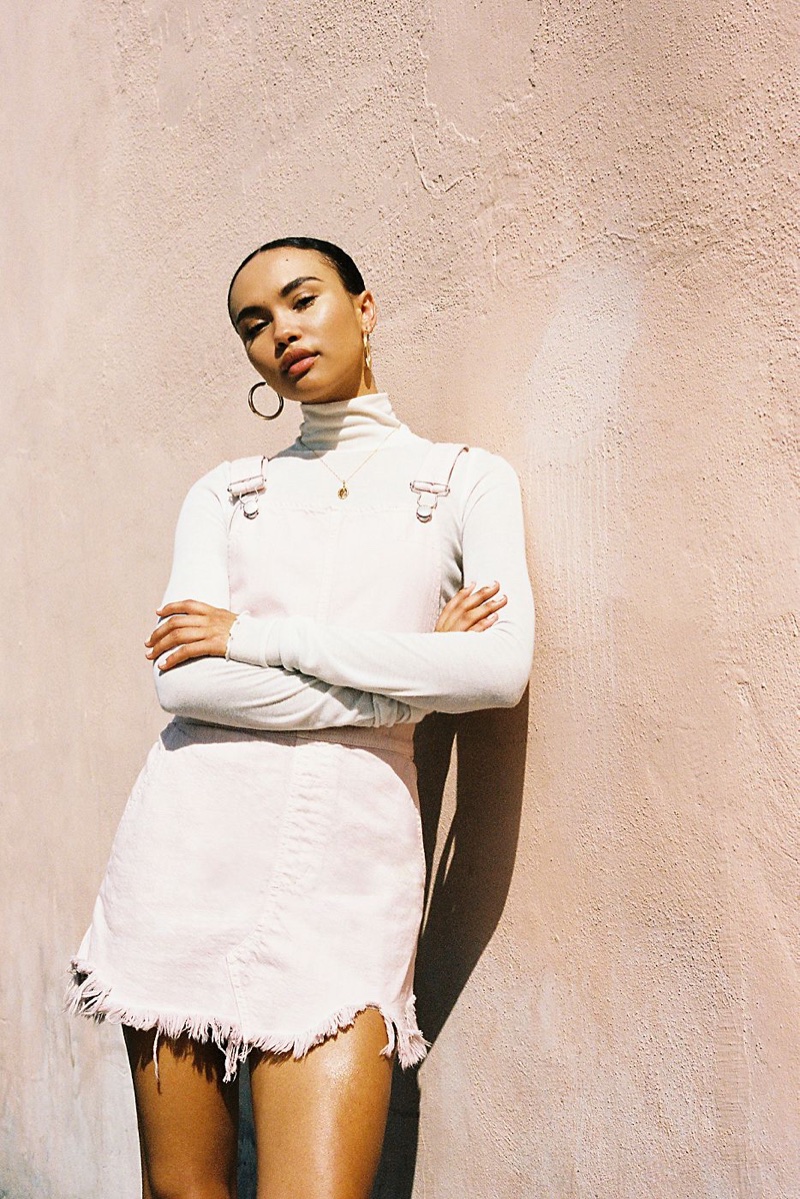 Other Brands
Louis Vuitton is again bringing the past back to life – taking the old pieces off and replace them with modern components to meet the 21th century fashion. Can you remember the Chantilly Bag? It has now been updated and it got even a new name. Meet the Louis Vuitton Chantilly Lock Bag for the Spring Summer 2018 Collection. So do you like?
The Design
The Chantilly Bag was a forgotten gem until today. Nicolas Ghesquière threw this bag back to the fashion arena by tweaking here and there with some modern touches. So what has changed? First the old-brownish Monogram Canvas is now gone. It has been replaced with multicolor shades as well as the fresh Reversed Monogram print. The bag is even crafted from calfskin, which is needed to make it everlasting.
The Chantilly Lock Bag's front buckle strap is changed into a decorative leather strap – and it hangs like a long nose. The center features the house's iconic padlock for the luxurious appeal. The bag is really stunning due to the curvy-round shape – it can be your next perfect everyday bag. So do you have a boho-chic dress to match this beauty?
The gold and silver hardware combination of the padlock is the vital piece to attract the eyes. It comes with a leather handle but also a long leather strap for crossbody and on the shoulder carry. But it's really the spacious interior that finalizes the experience.
The Interior
This bag is made with three practical compartments. There is space a lot of stuff including your basic essentials. It's a great bag for work or the busy weekends.
The Prices And Sizes
We don't have the measurement right now, but it's priced at $2290 USD, $2900 CAD, €1680 EUR, £1570 GBP, $18900 HKD, $2980 AUD, ¥270000 JPY, ¥17600 CNY via Louis Vuitton boutiques.
More Images And Colors
Other Brands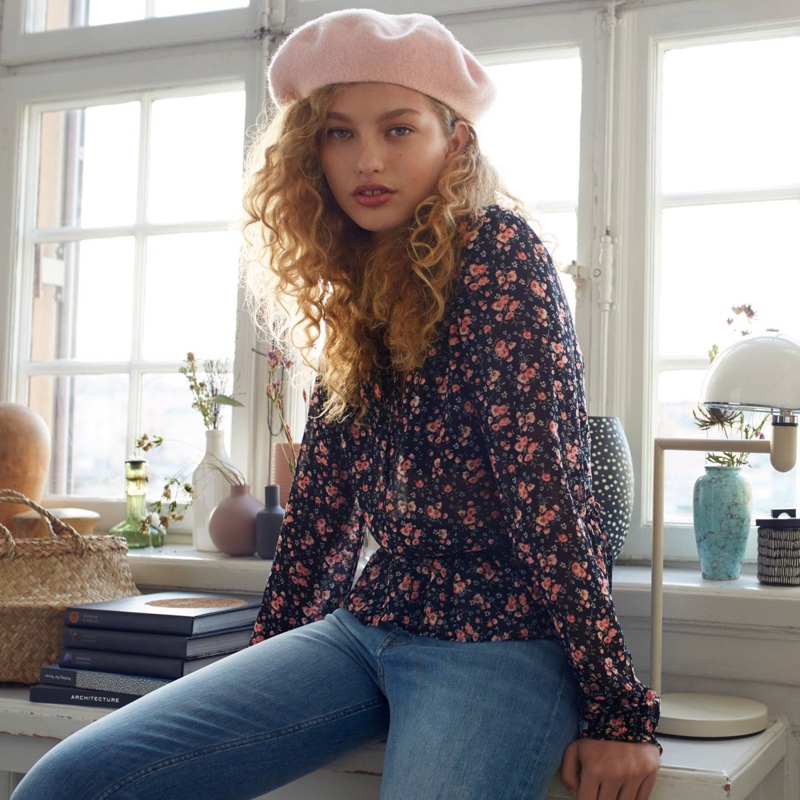 The Parisians are known worldwide for their style, and H&Mcelebrates French looks with its latest trend guide. Spotlighting its Divided line, the mega fashion brand taps Dorit Revelis for the lookbook. Captured in a cozy setting, the fashion shoot focuses on printed dresses, striped sweaters and corduroy jackets. Paired with berets and sunglasses, these ensembles are beyond chic.
Related: In It For the Long Run | 8 H&M Conscious Sport Styles
H&M PARISIAN STYLE 2018 LOOKBOOK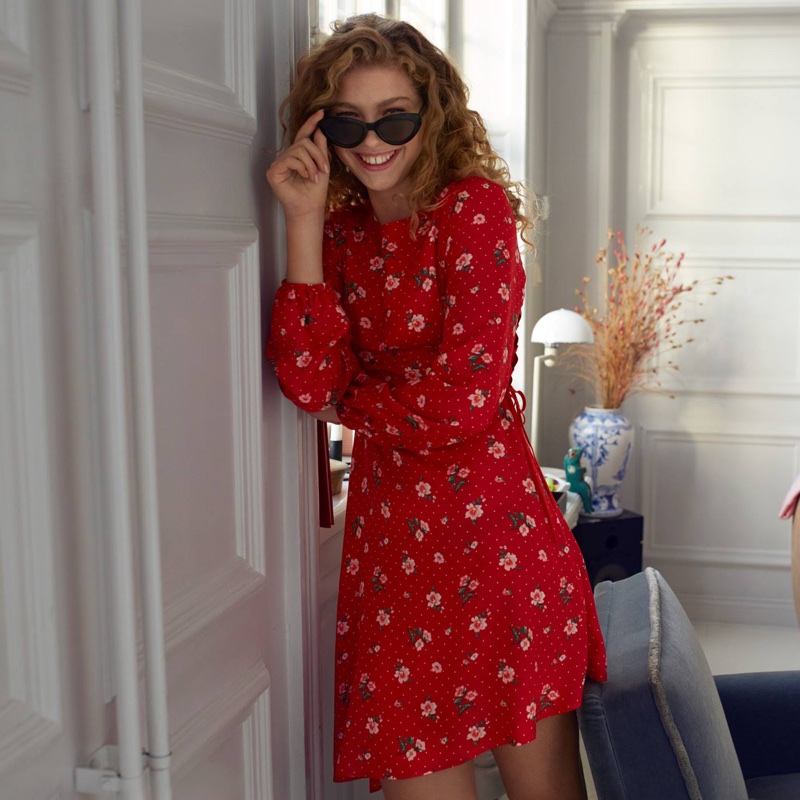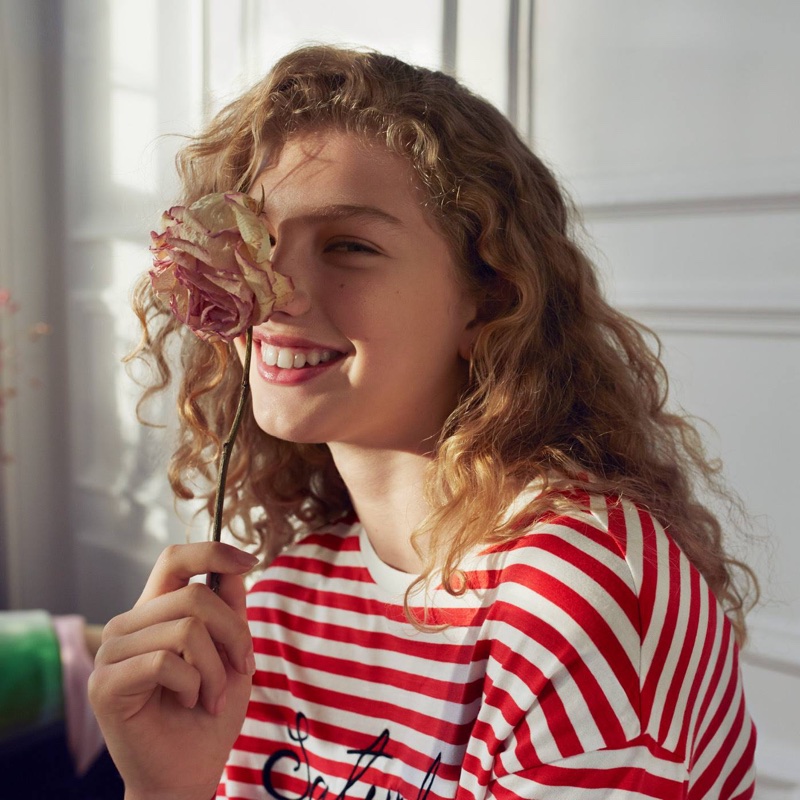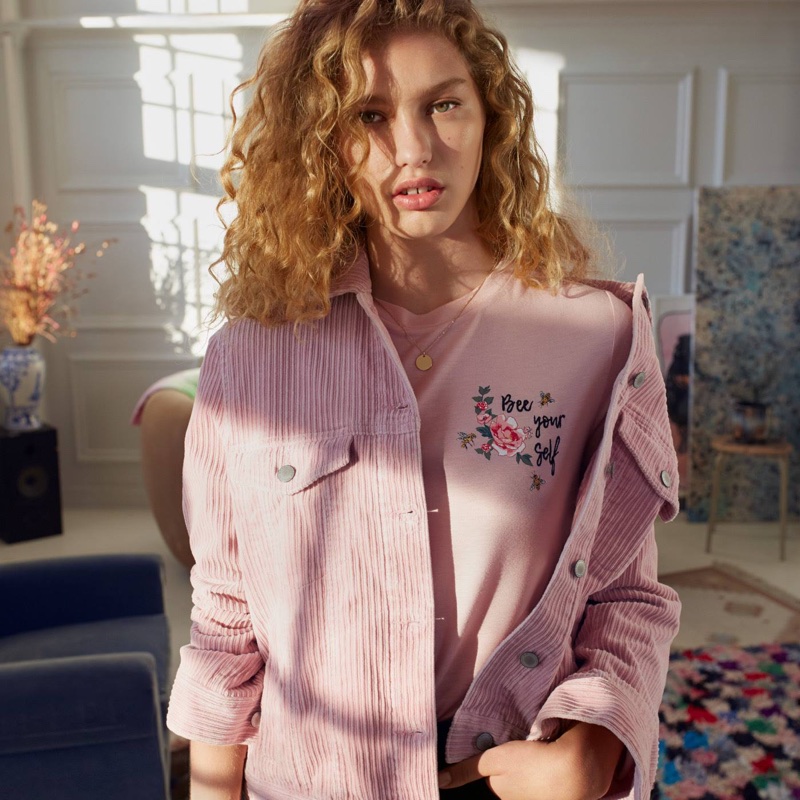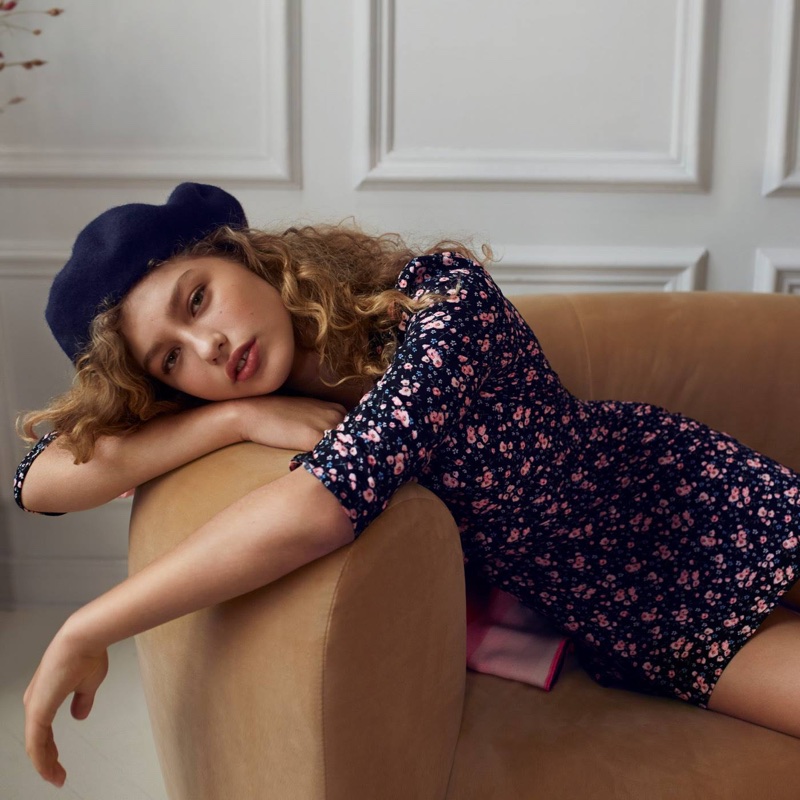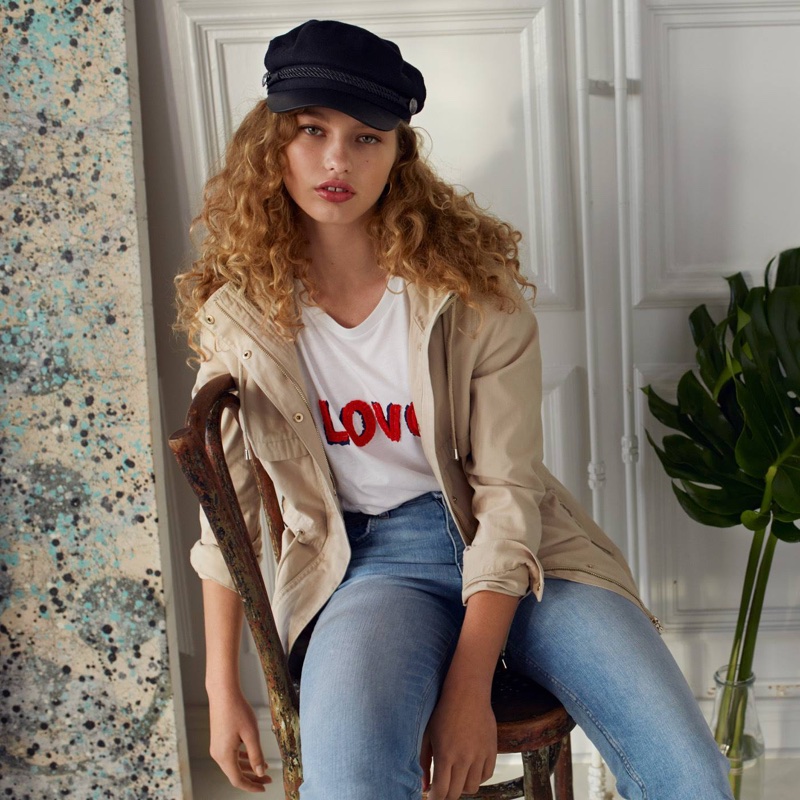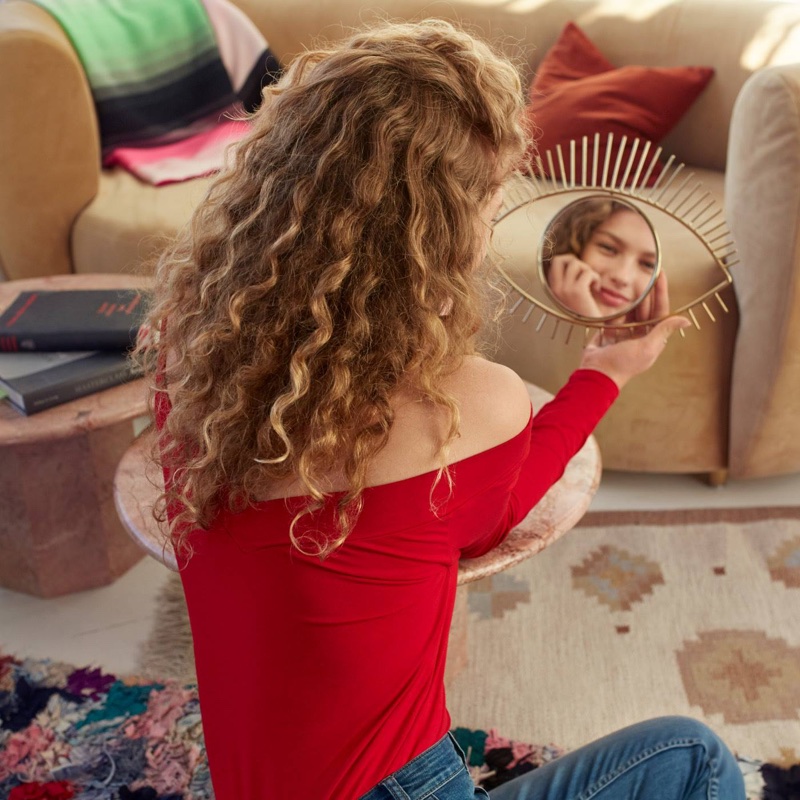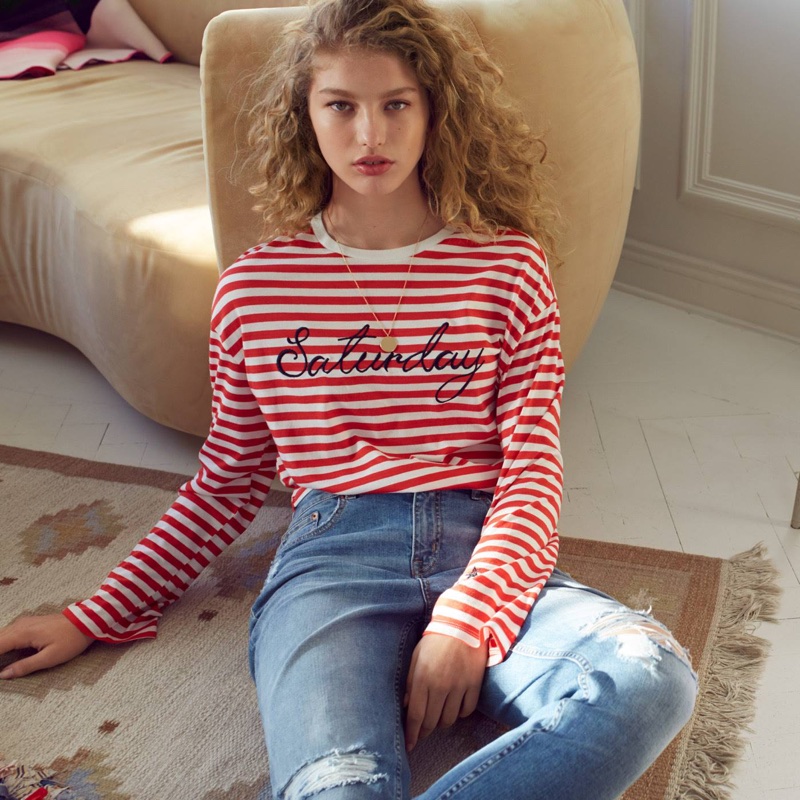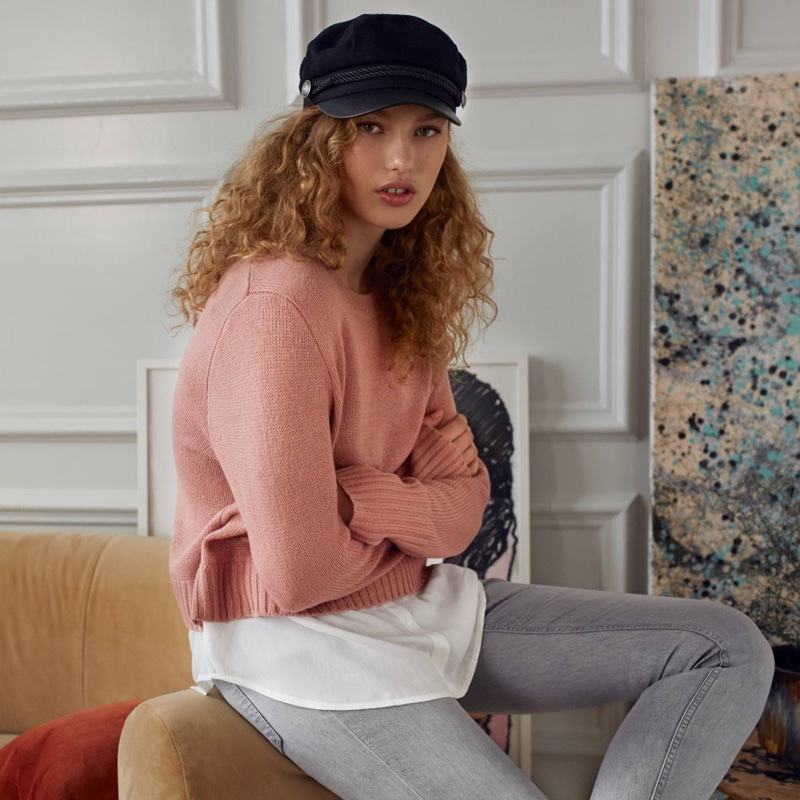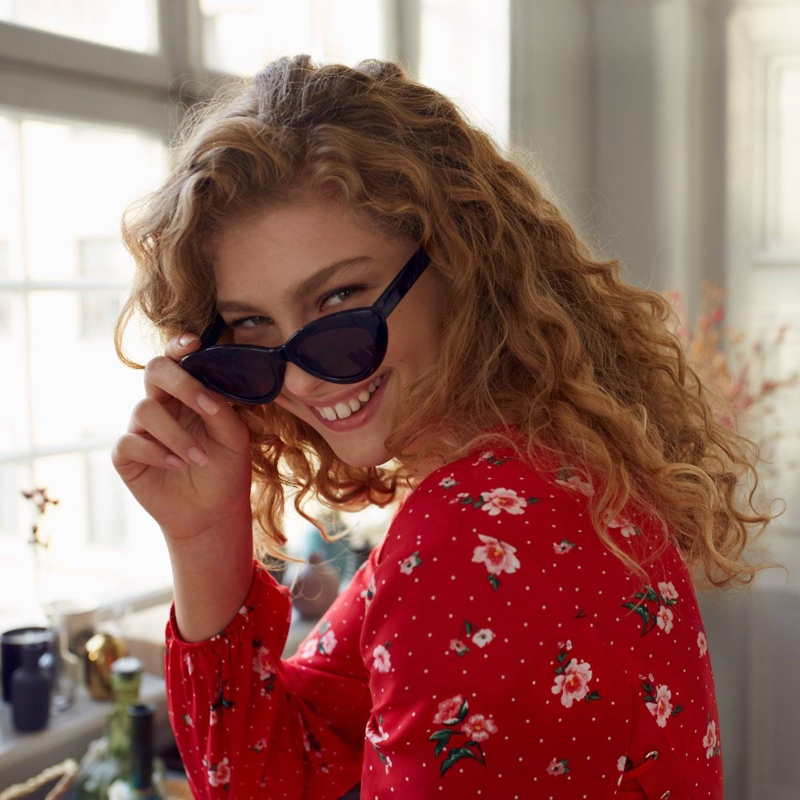 Other Brands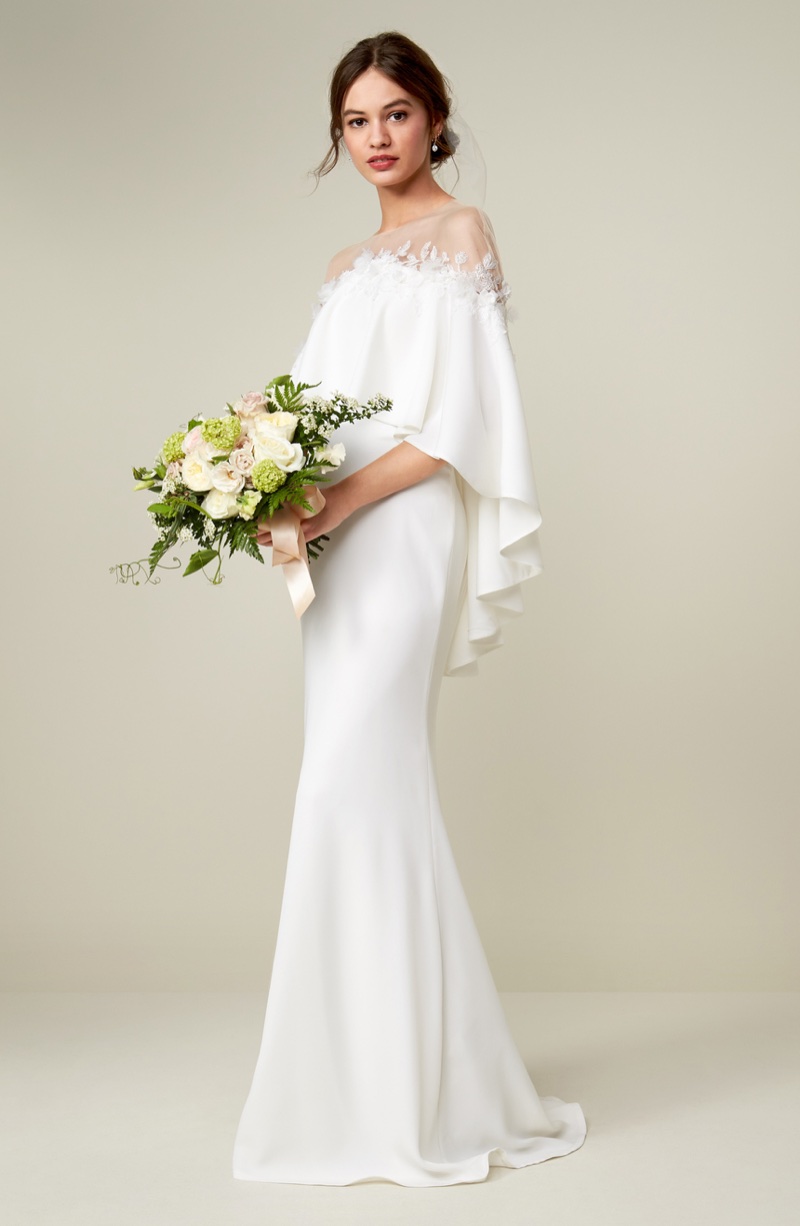 You have looked through all the bridal magazines, social media sites and blogs, but you may have forgotten one major thing about your wedding dress. It's all about finding the perfect, most flattering silhouette for you to wear. And an important part of this is finding the right fabric.
Whether looking for lace, silk or tulle; it's all about finding a material that will work for you and the dress's design. Luxury bridal fabric has so many options out there, and we want to help with this guide. Whether buying a wedding dress from off the rack, getting it custom-made or ordering online, make sure to know these important facts before making your decision.
CHIFFON
The first fabric we will be taking a closer look at is chiffon. This dreamy material comes in an airy, lightweight and oftentimes sheer material. If you want to stay comfortable and not be too burdened by heavy fabric, look for a chiffon style gown. One thing to remember about this fabric is that it does not keep shape well, so if you want a more structured silhouette, look for a more sturdy fabric. Chiffon works perfectly for a lightweight gown with an off-the-shoulder neckline or thin straps. We recommend this style for a beach wedding or a summer ceremony.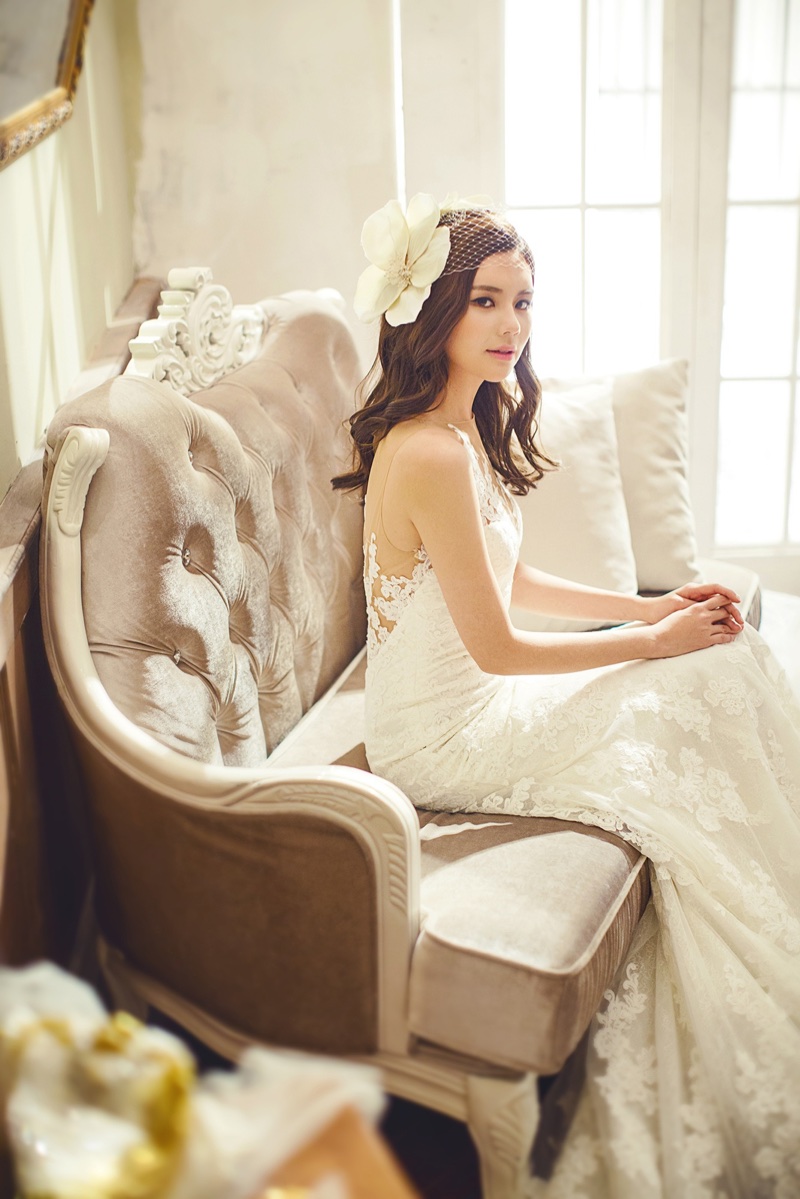 CHANTILLY LACE
Lace is a fabric which is probably most widely associated with wedding dresses. But when it comes to lace, some of the best happens to be Chantilly lace. The delicate fabric dates all the way back to the 17th century. Named after a French town of the same name, Chantilly lace became known for its attention to detail and outlined pattern. Whether you want to wear a gown made entirely of lace or one with lace details, you will want this particular fabric. A gown made of this material would look absolutely gorgeous on a mermaid silhouette which hugs the figure.
SILK CREPE DE CHINE
Another fabric that will be amazing for your wedding gown is silk crepe de chine (or crepe of China). This fabric is favored for its lightweight yet versatile use. Made from silk or artificial silk, this material works perfectly for a lightweight dress or gown that drapes effortlessly. Silk crepe de chine would look gorgeous in a strapless silhouette which cascades to the floor. Paired with a lace embellished veil, you will have a winning look for your wedding day.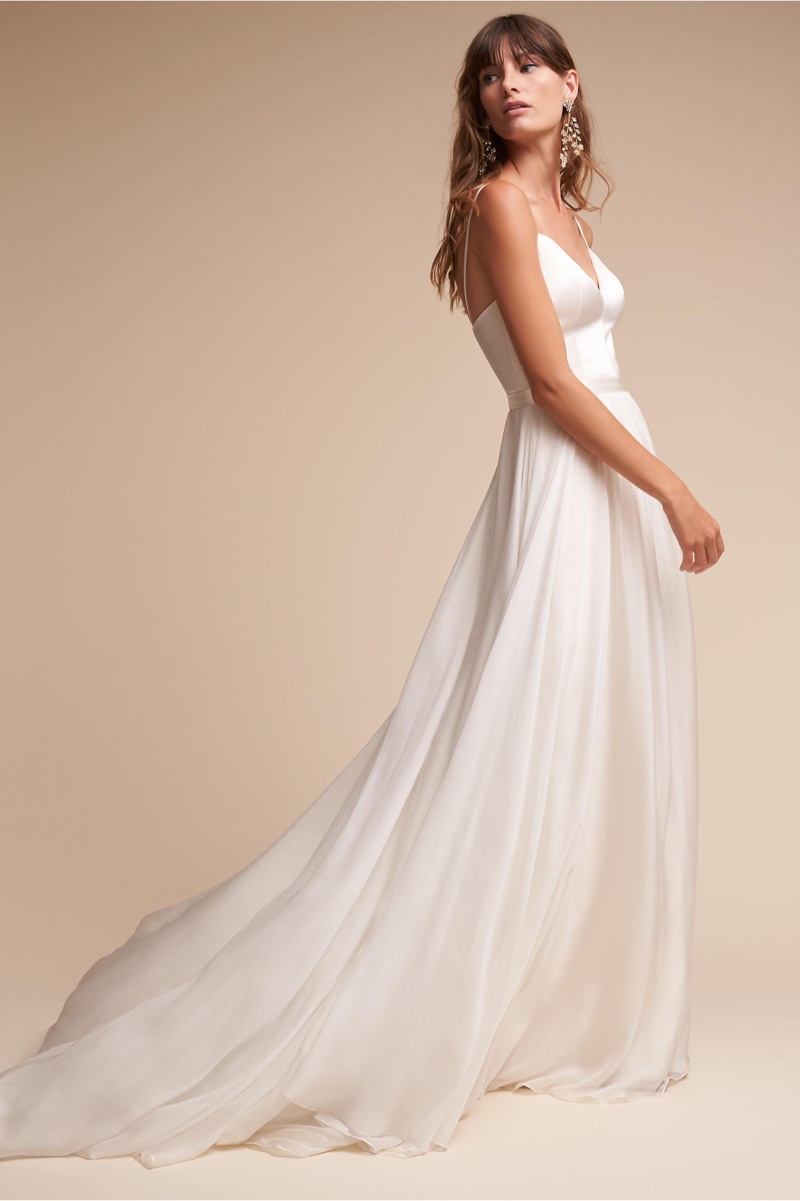 AMAZING SATINS
A dreamy material for your wedding gown is satin. The fabric became well-known for its lustrous sheen and typically has a dull back. Satin comes in a different number of weights, making it perfect for an airy, lightweight dress or dramatic ballgown. From charmeuse satin to double-faced satin, find the perfect fabric for a silhouette that will flatter. Column gowns would be great in a jacquard satin while charmeuse fits for a more languid silhouette. This versatile material is perfect for a wedding dress.
Now that you have found out more about fabrics, and their pros and cons, which material will you choose for your wedding day? Will it be Chantilly lace, satin, chiffon or silk crepe de chine? Remember that a wedding is a once in a lifetime event, so you should put as much thought into your dress's fabric as the cake or flowers.
Categories

New Posts

Hot Posts