Other Brands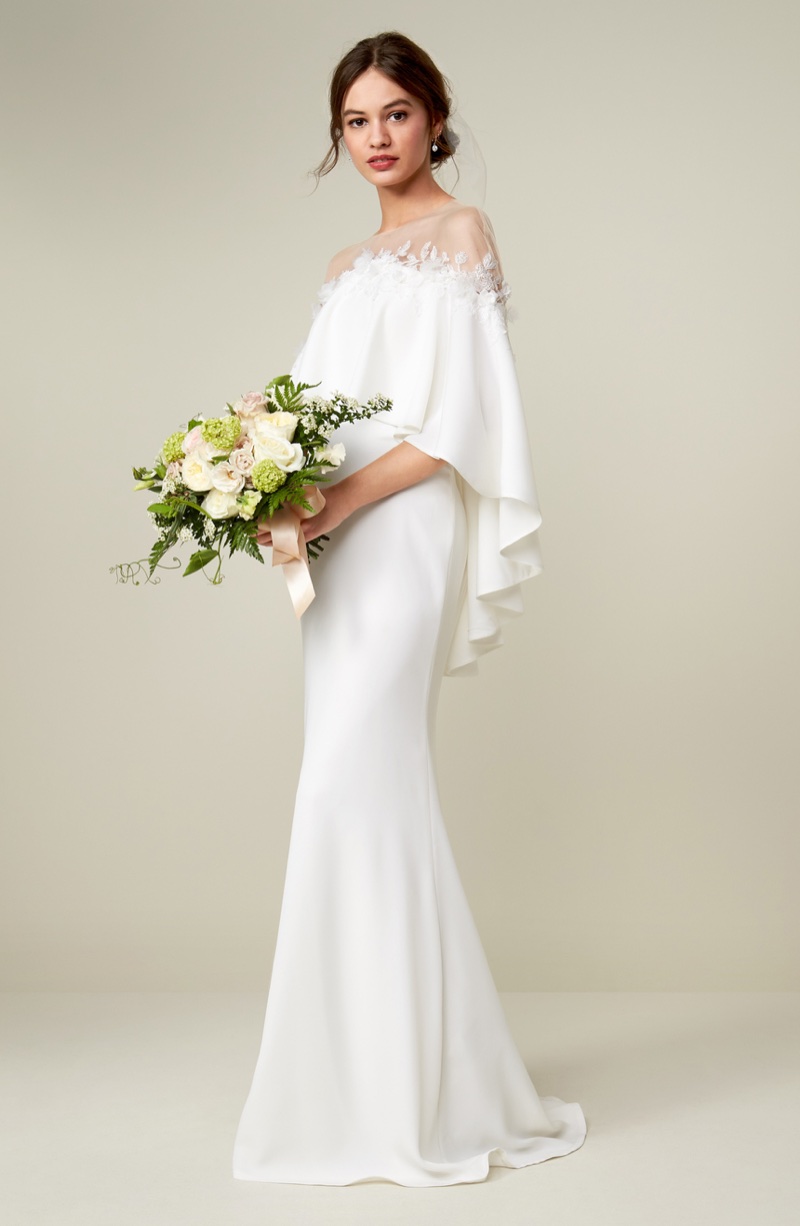 You have looked through all the bridal magazines, social media sites and blogs, but you may have forgotten one major thing about your wedding dress. It's all about finding the perfect, most flattering silhouette for you to wear. And an important part of this is finding the right fabric.
Whether looking for lace, silk or tulle; it's all about finding a material that will work for you and the dress's design. Luxury bridal fabric has so many options out there, and we want to help with this guide. Whether buying a wedding dress from off the rack, getting it custom-made or ordering online, make sure to know these important facts before making your decision.
CHIFFON
The first fabric we will be taking a closer look at is chiffon. This dreamy material comes in an airy, lightweight and oftentimes sheer material. If you want to stay comfortable and not be too burdened by heavy fabric, look for a chiffon style gown. One thing to remember about this fabric is that it does not keep shape well, so if you want a more structured silhouette, look for a more sturdy fabric. Chiffon works perfectly for a lightweight gown with an off-the-shoulder neckline or thin straps. We recommend this style for a beach wedding or a summer ceremony.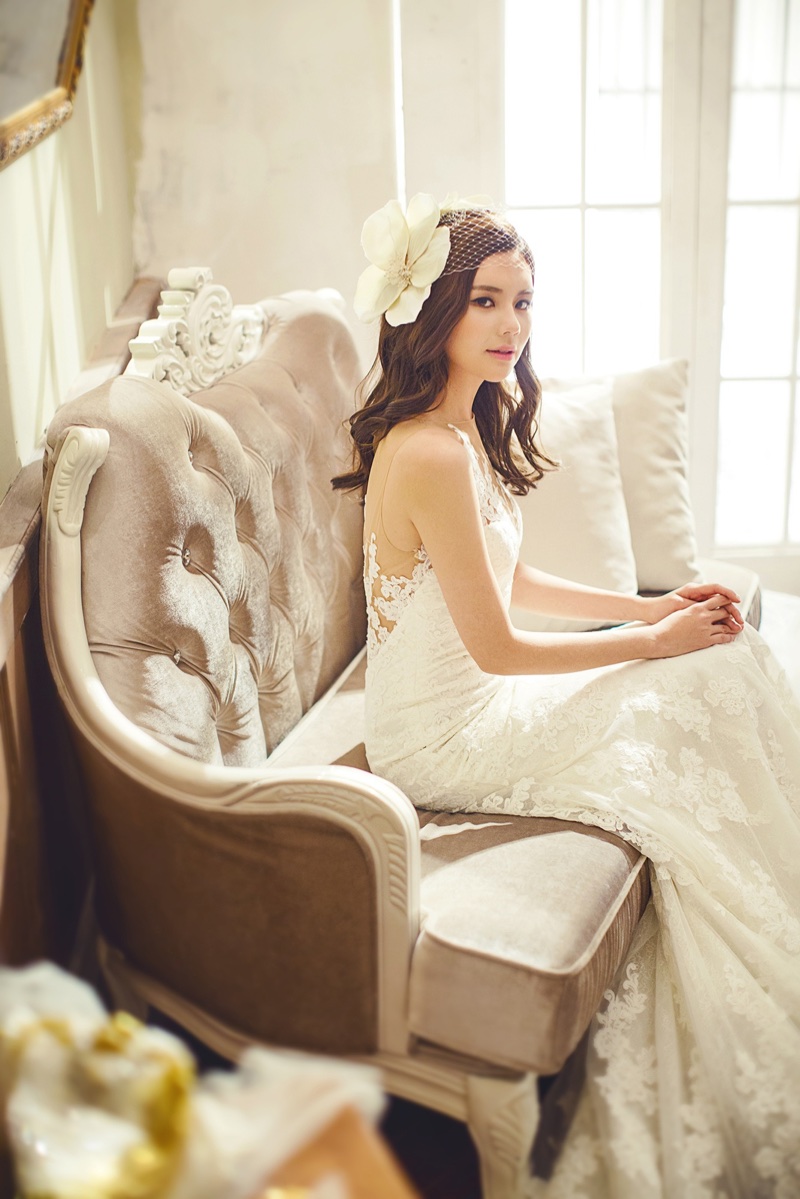 CHANTILLY LACE
Lace is a fabric which is probably most widely associated with wedding dresses. But when it comes to lace, some of the best happens to be Chantilly lace. The delicate fabric dates all the way back to the 17th century. Named after a French town of the same name, Chantilly lace became known for its attention to detail and outlined pattern. Whether you want to wear a gown made entirely of lace or one with lace details, you will want this particular fabric. A gown made of this material would look absolutely gorgeous on a mermaid silhouette which hugs the figure.
SILK CREPE DE CHINE
Another fabric that will be amazing for your wedding gown is silk crepe de chine (or crepe of China). This fabric is favored for its lightweight yet versatile use. Made from silk or artificial silk, this material works perfectly for a lightweight dress or gown that drapes effortlessly. Silk crepe de chine would look gorgeous in a strapless silhouette which cascades to the floor. Paired with a lace embellished veil, you will have a winning look for your wedding day.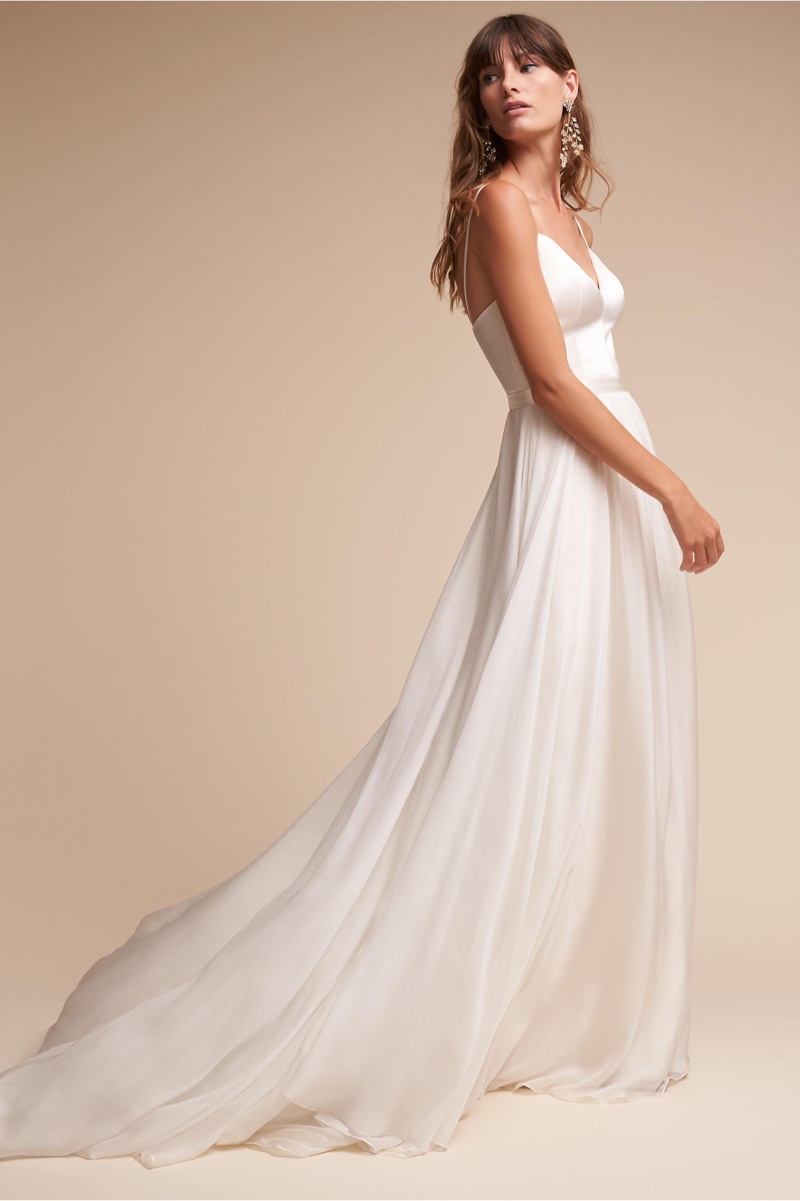 AMAZING SATINS
A dreamy material for your wedding gown is satin. The fabric became well-known for its lustrous sheen and typically has a dull back. Satin comes in a different number of weights, making it perfect for an airy, lightweight dress or dramatic ballgown. From charmeuse satin to double-faced satin, find the perfect fabric for a silhouette that will flatter. Column gowns would be great in a jacquard satin while charmeuse fits for a more languid silhouette. This versatile material is perfect for a wedding dress.
Now that you have found out more about fabrics, and their pros and cons, which material will you choose for your wedding day? Will it be Chantilly lace, satin, chiffon or silk crepe de chine? Remember that a wedding is a once in a lifetime event, so you should put as much thought into your dress's fabric as the cake or flowers.
Other Brands
The latest Saint Laurent Envelope Chain Bag is the ultimate sophisticated shoulder bag, but with a lot of chic'ness. This handbag is launched for the Cruise 2018 Collection, but it's designed to be forever-in-trend and it can be used in any occasions. Isn't that the perfect handbag? Isn't that worth your investment?
The Design
Built for a lifetime, the Envelope Chain Bag is made in calfskin. And when drafting the design, Saint Laurent chooses to mix a series of complicated quilting together. The flap is chevron quilted, but there are also versions that are vertical quilted on the side-edges of the flap. And what's more interesting is that the lower part is crafted in diamond quilting.
Obviously there are also simpler versions available. You can have your Envelope Chain Bag also in chevron quilting only. The most notable part is the signature YSL logo crafted on the center flap. You can either pick gold or silver hardware.
This bag comes with a metallic chain that can be overlapped. You can easily sling the bag over your shoulder or just carry it on your shoulder. The back comes with a slot pocket, so that you can store your instant-essentials.
The Interior
This is a flat but stunning shoulder bag. The interior is made with a main compartment but also a zip pocket to store your important stuff.
The Sizes And Prices
Measuring 31 x 22 x 7.5 cm, the strap drop is 30 cm. This bag is priced at 1890 euro, $2590 USD, £1625 GBP.
Where To Shop Saint Laurent Envelope Chain Bag?
1. Farfetch – You can find this handbag here.
More Images And Colors
Other Brands
Esther Heesch channels disco style for the February 7th, 2018, issue of Vanity Fair Italy. Lensed by Tom Schirmacher, the blonde beauty poses in 1970's inspired looks for the fashion editorial. Stylist Sarah Gore Reeves dresses Esther wearing a mix of metallic fabrics, jumpsuits and flared pants. The German model shines in the designs of Versace, Gucci and Chloe amongst others.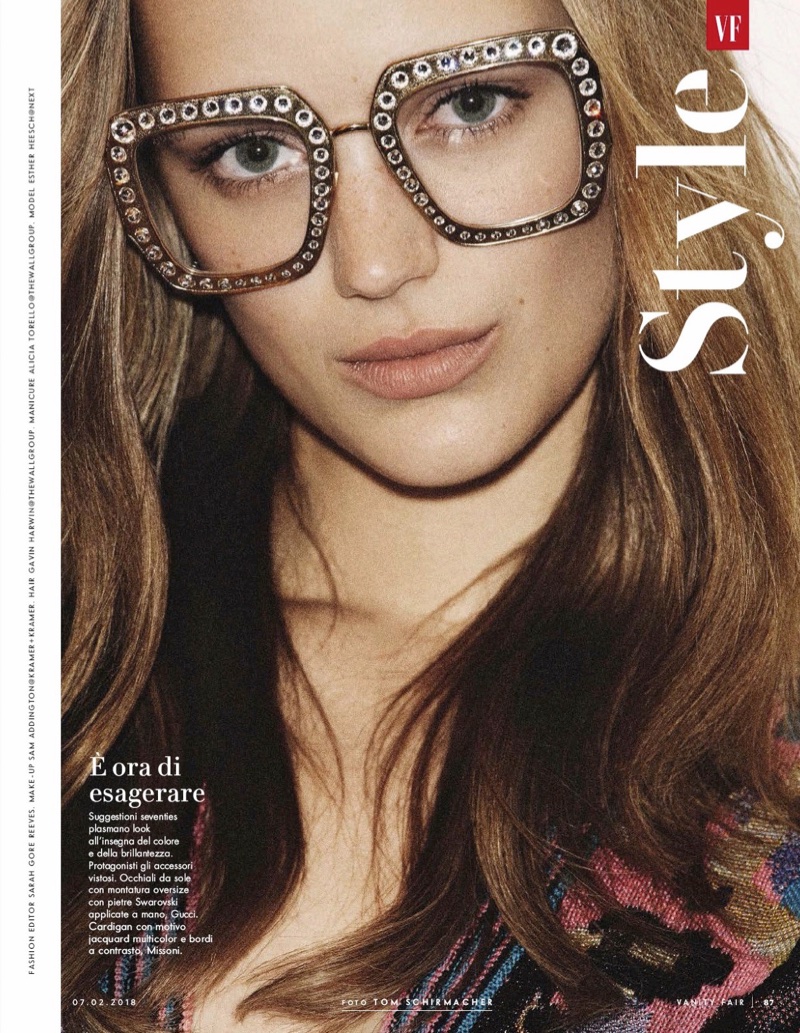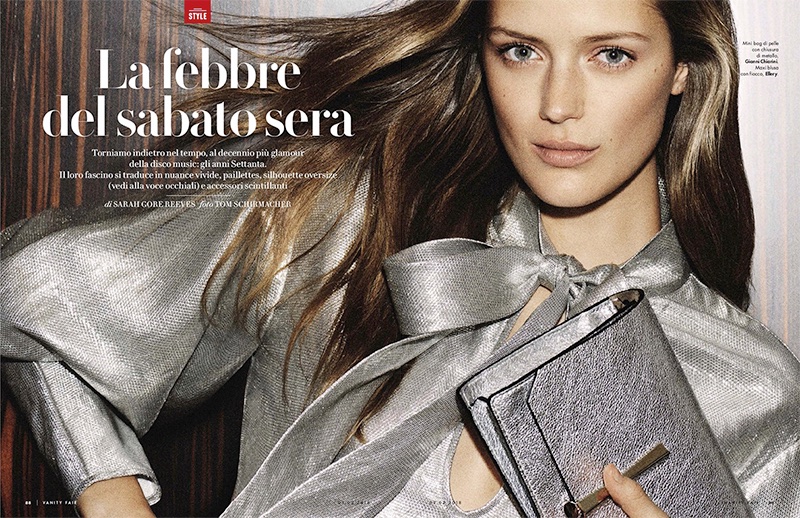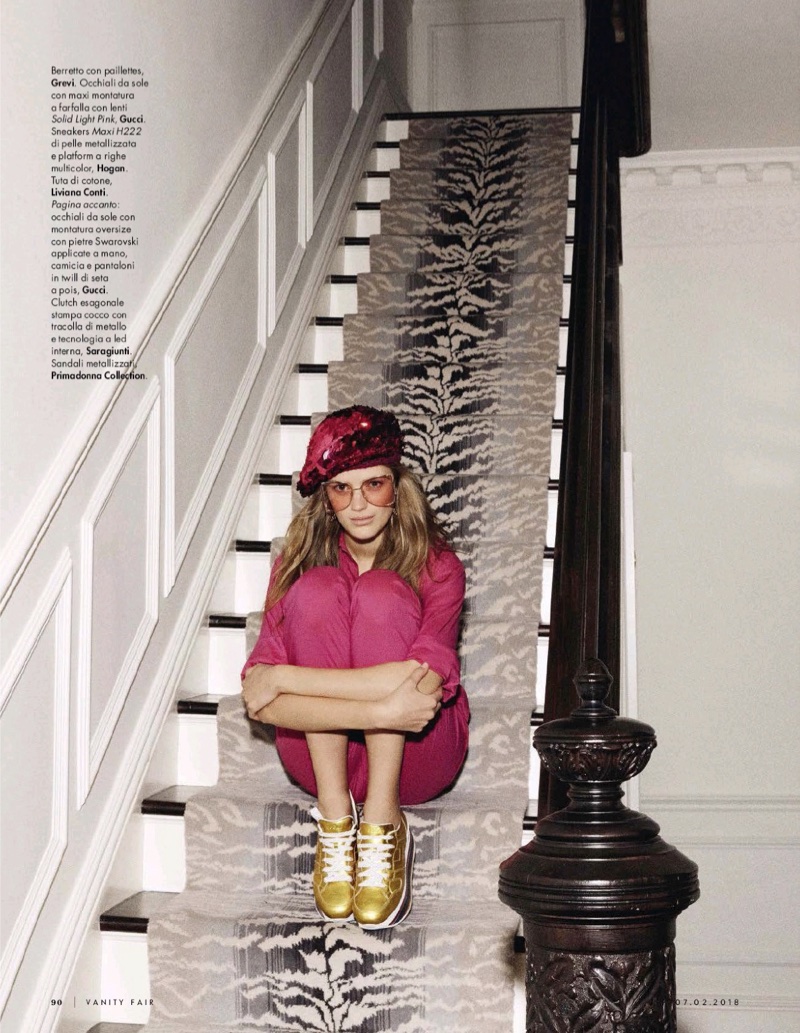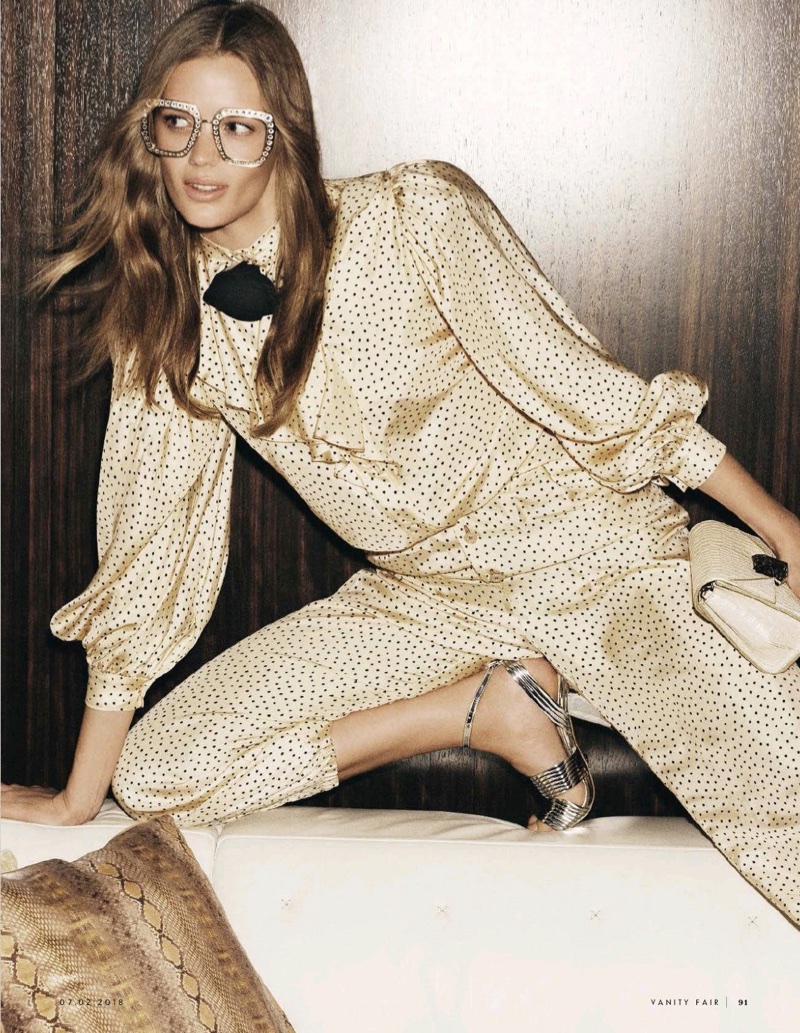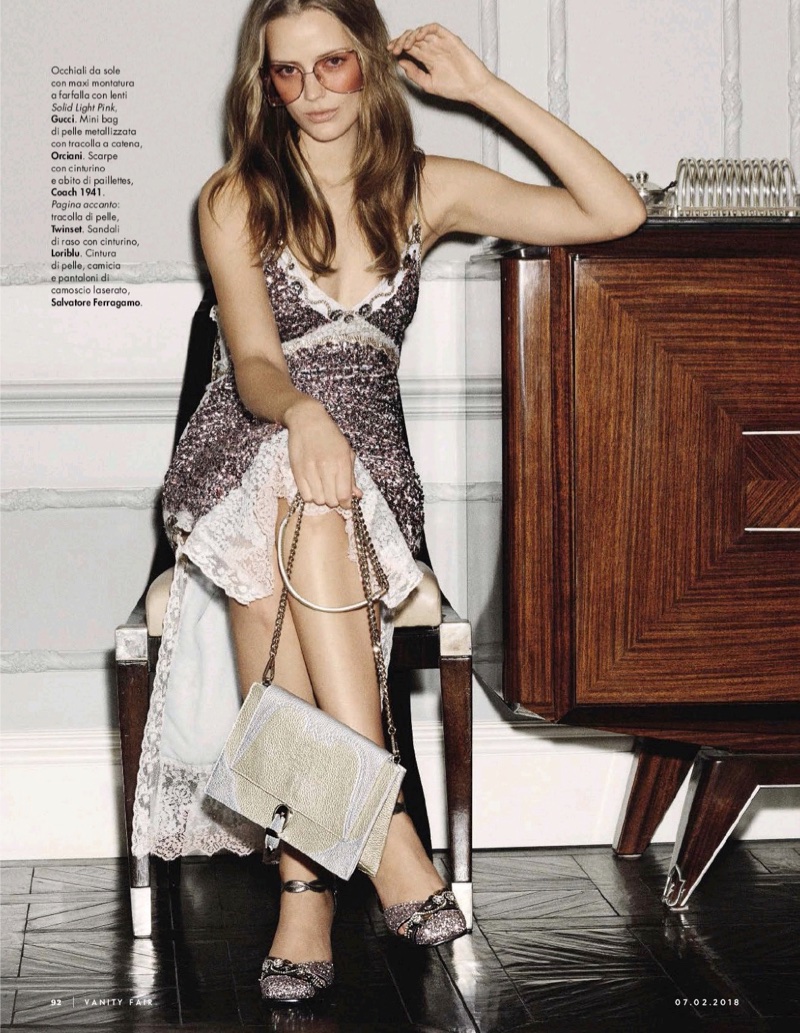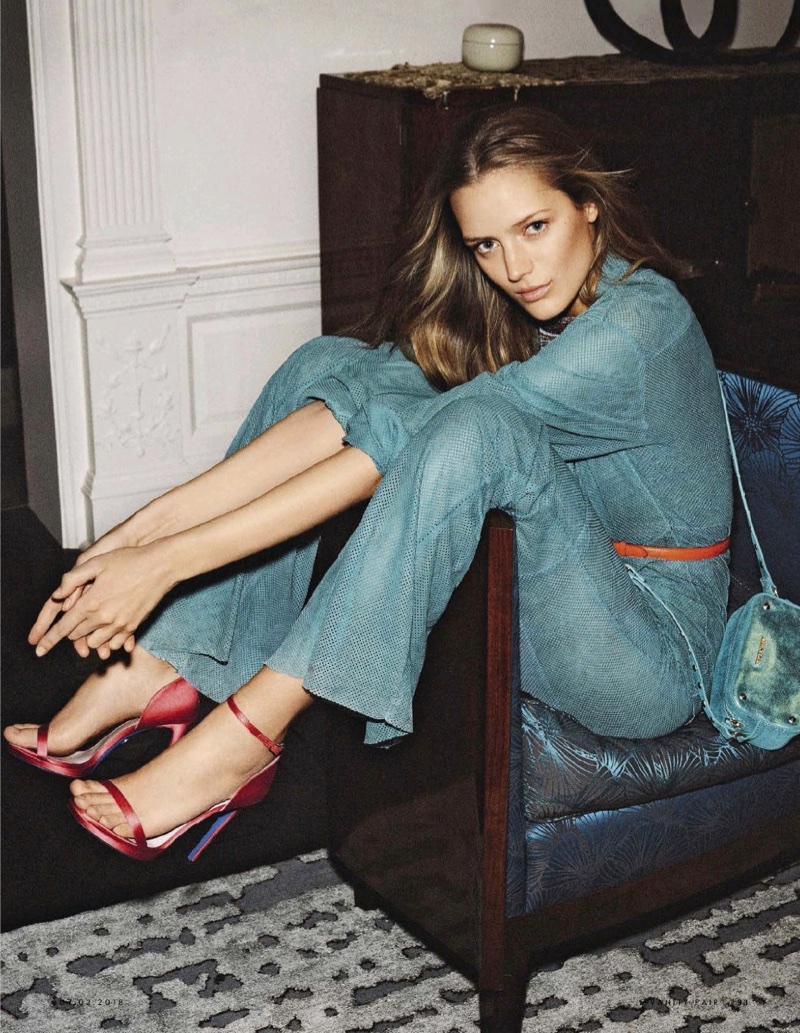 Other Brands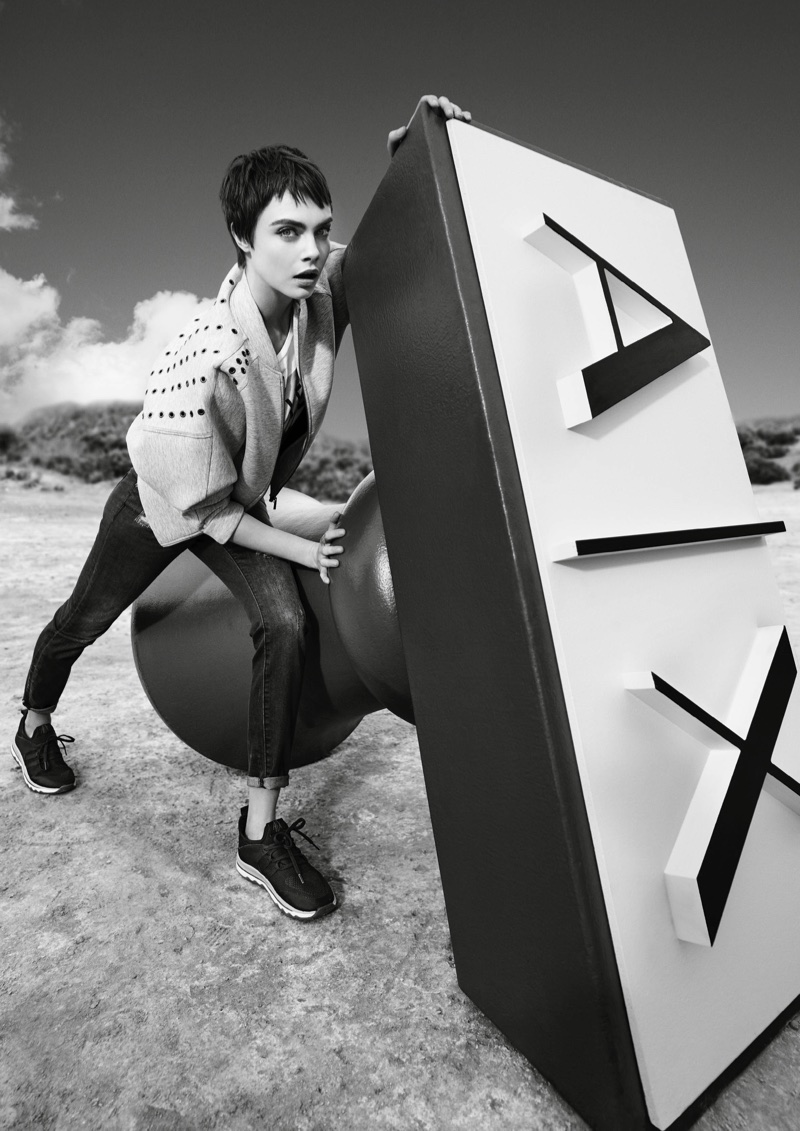 British model and actress Cara Delevingne returns as the face of Armani Exchange's spring-summer 2018 campaign. Shot against a desert backdrop by Sabine Villiard, the short-haired beauty wears new season looks complete with sneakers and branded tops. Cara shows off her form as she poses with oversized props including a giant tire. The playful advertisements also feature Dutch DJ Martin Garrix and Chinese actor Li Yifeng.
Related: Cara Delevingne Lounges in Style for Latest Puma Ads
ARMANI EXCHANGE SPRING/SUMMER 2018 CAMPAIGN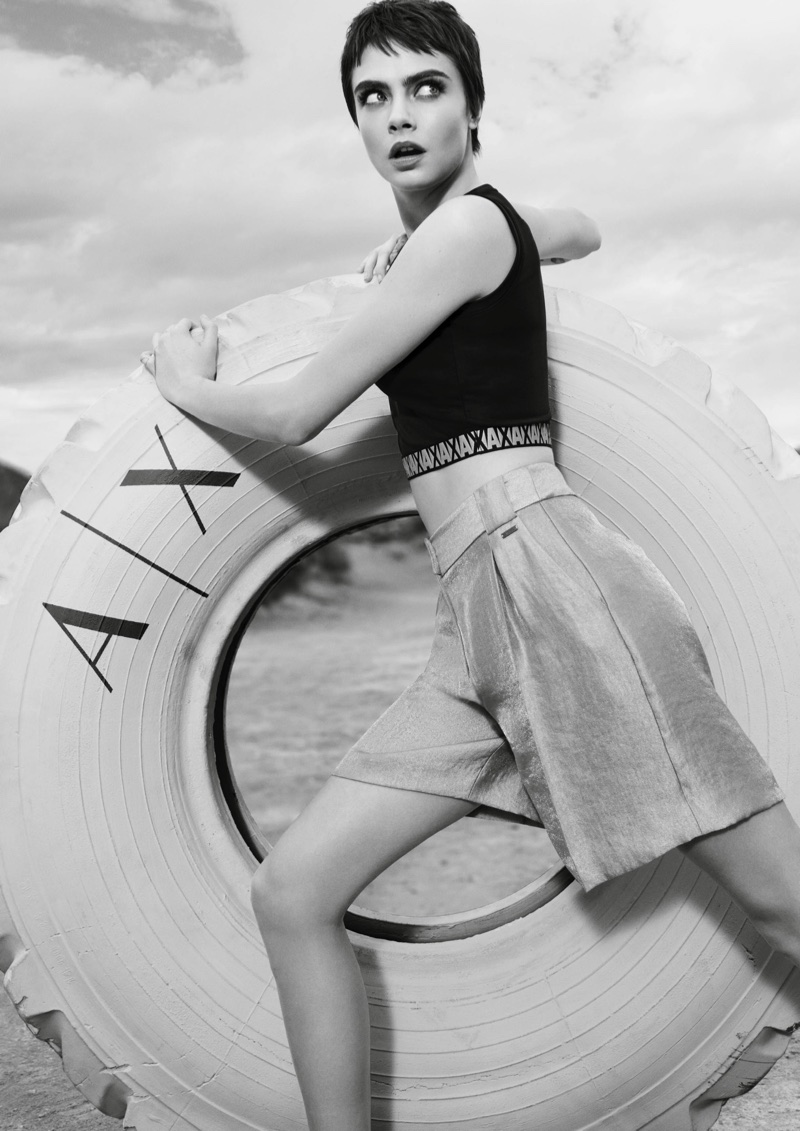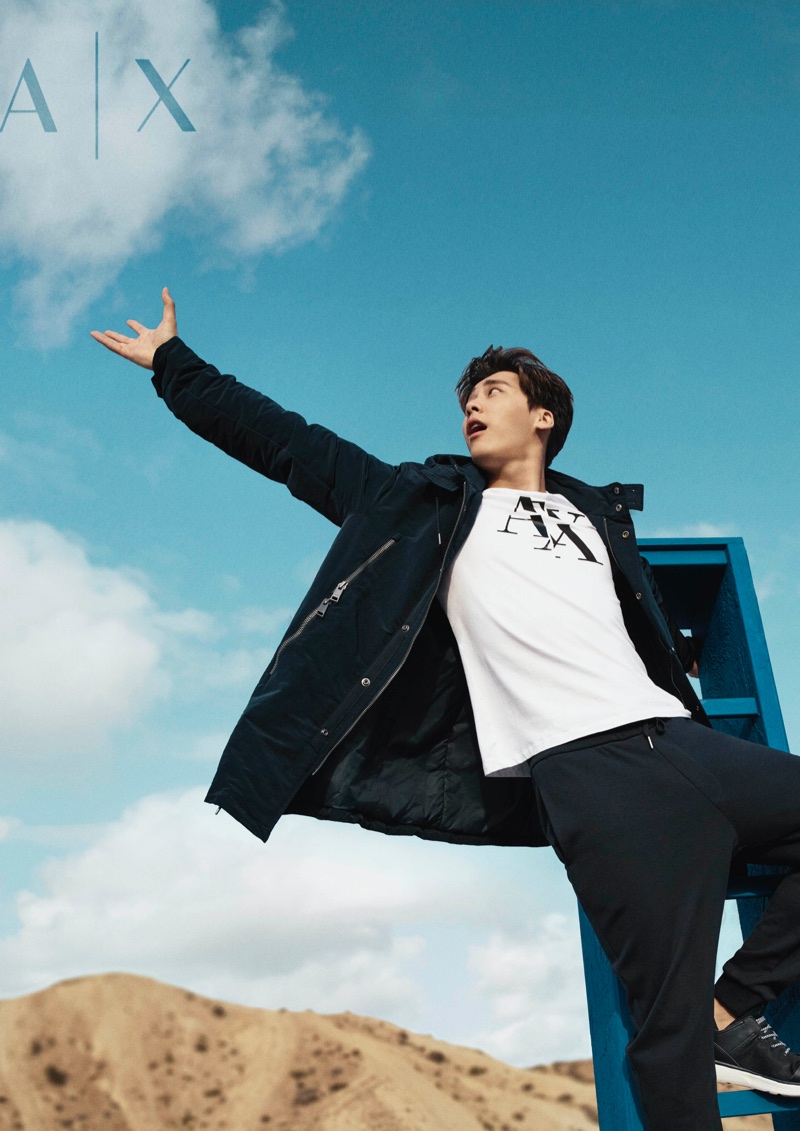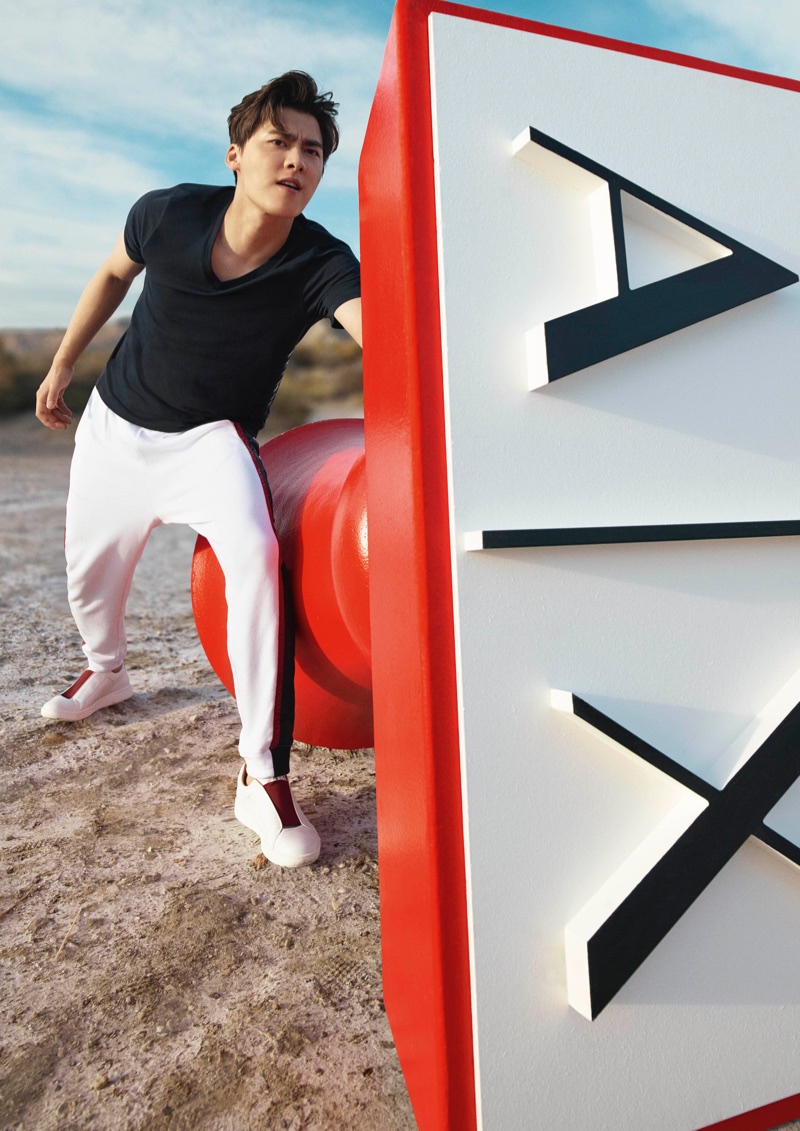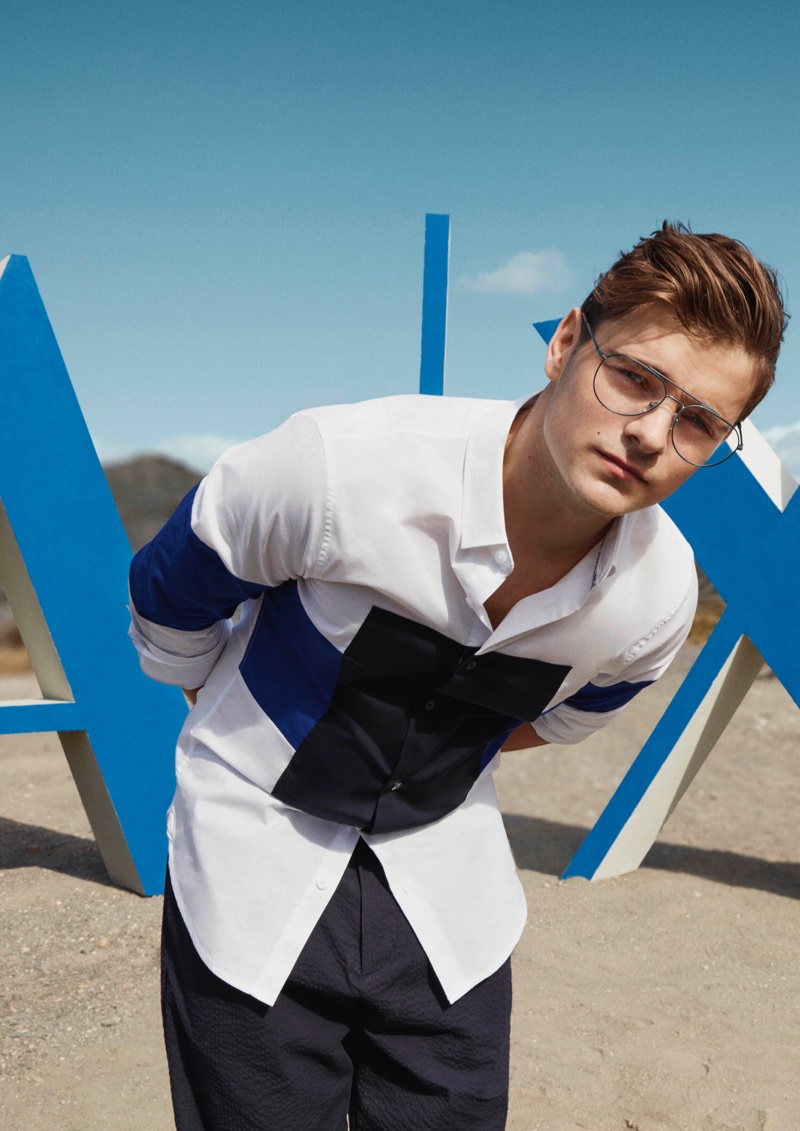 Other Brands
There is no handbag that can be compared to the Classic Flap Bag. Its fame and beauty are endless – it got love from all the fashionista's around the globe. This handbag has put a mark in the fashion world and will always be remembered as the 'IT' bag. But every season or so, Chanel will introduce an updated version. For the Cruise 2018 Collection, they tried to design a version that matches to the Ancient Greek theme and came up with this Chanel Braided Classic Flap Bag.
The Design
The Classic Flap Bag is known for its gorgeous CC clasp, woven chain leather strap for shoulder carry and also the chic diamond quilted body. For this Cruise 2018 line, the newest Braided edition is made in Braided Canvas, which is a material that needs some care and maintenance. However, the experience and look are fabulous, so does that even out?
Instead of the smooth CC clasp, the house replaced it with the vintage CC logo in gold hardware to match the beige shade. And it's the perfect iconic handbag for the upcoming shiny season and it will match stunningly with one of your bright summer dresses. This bag is only limited available for this collection, so what do you think? Is it worth the investment?
The Interior
Just like the leather version of the Classic Flap Bag, the interior is made with a main compartment and several patch pockets. You can see here more details of the interior: The Ultimate Chanel Timeless Bag Guide.
The Prices And Sizes
Style code A01112, measuring 6.3' x 10.2' x 2.8' inches, priced at $3500 USD, $4525 CAD, €3250 EUR, £3010 GBP, $5460 SGD, $28300 HKD, $5050 AUD, ¥432000 JPY, 17160 MYR via Chanel boutiques.
More Images And Colors
Other Brands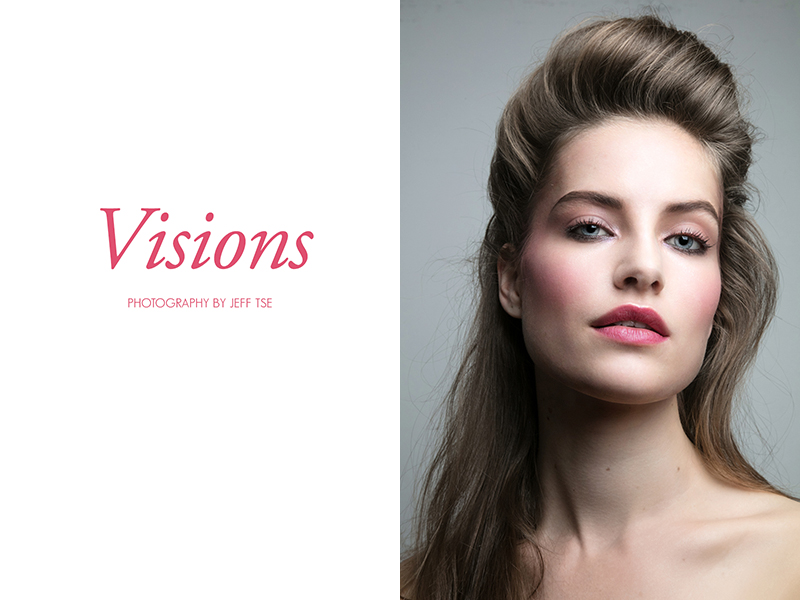 Lensed by Jeff Tse, model Noah Steenbruggen shows off stunning beauty looks for FGR's latest exclusive. The Dutch looker goes from edgy to glam in the striking portraits. Hair stylist Kozmo Fahringer creates sleek updos with statement headpieces for the blonde to wear. Makeup artist Michelle Coursey works on Noah's shimmering eyeshadow and rouged cheeks.
FGR EXCLUSIVE: NOAH STEENBRUGGEN BY JEFF TSE IN 'VISIONS'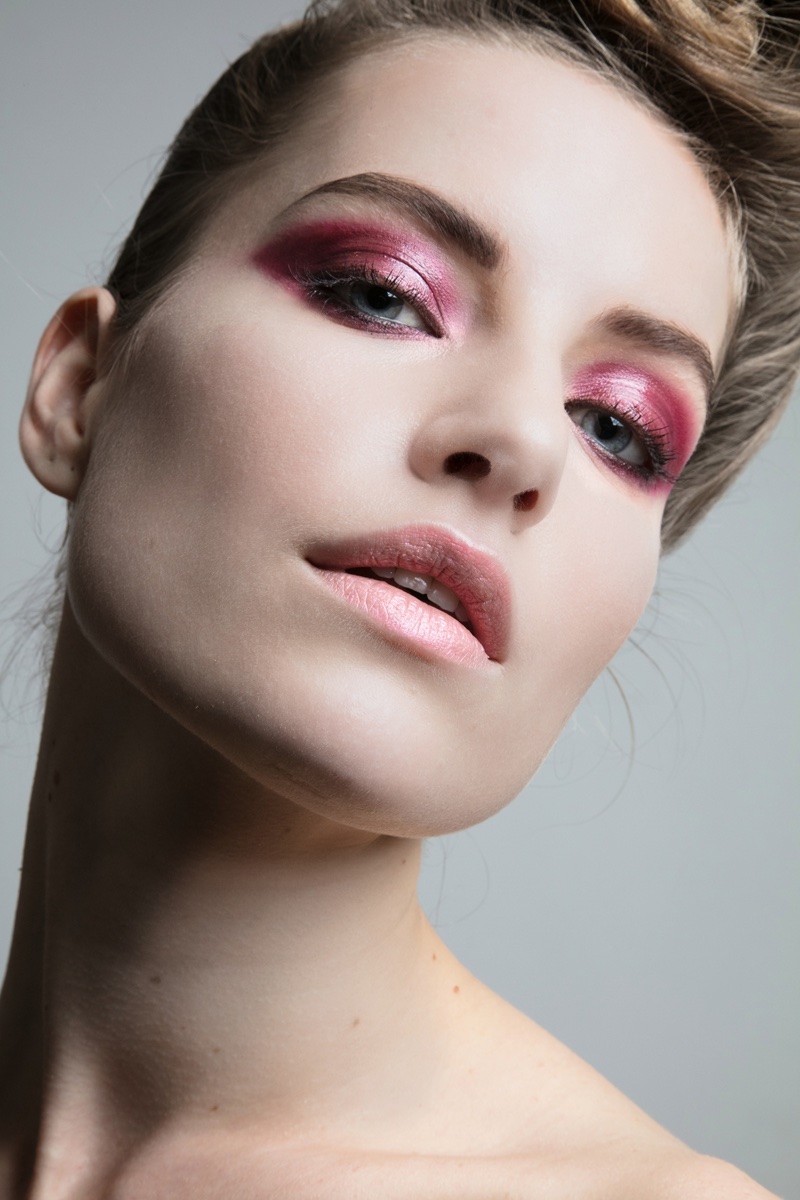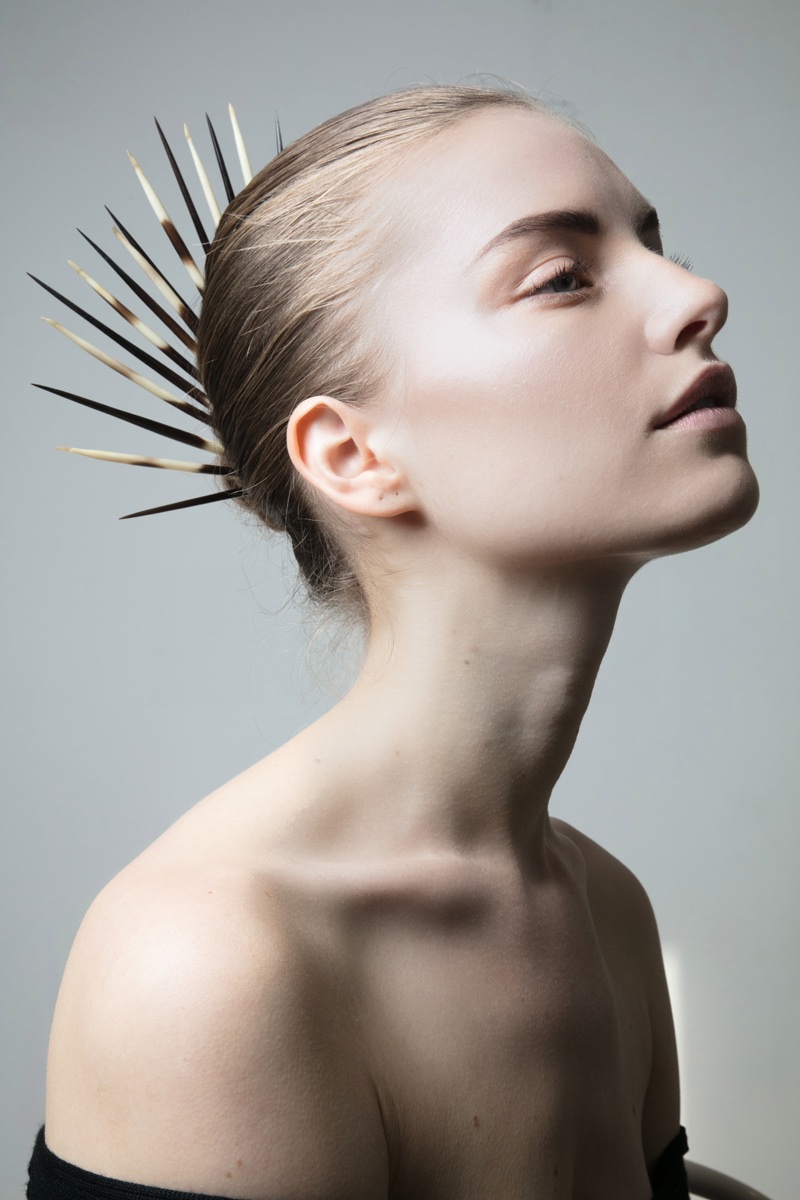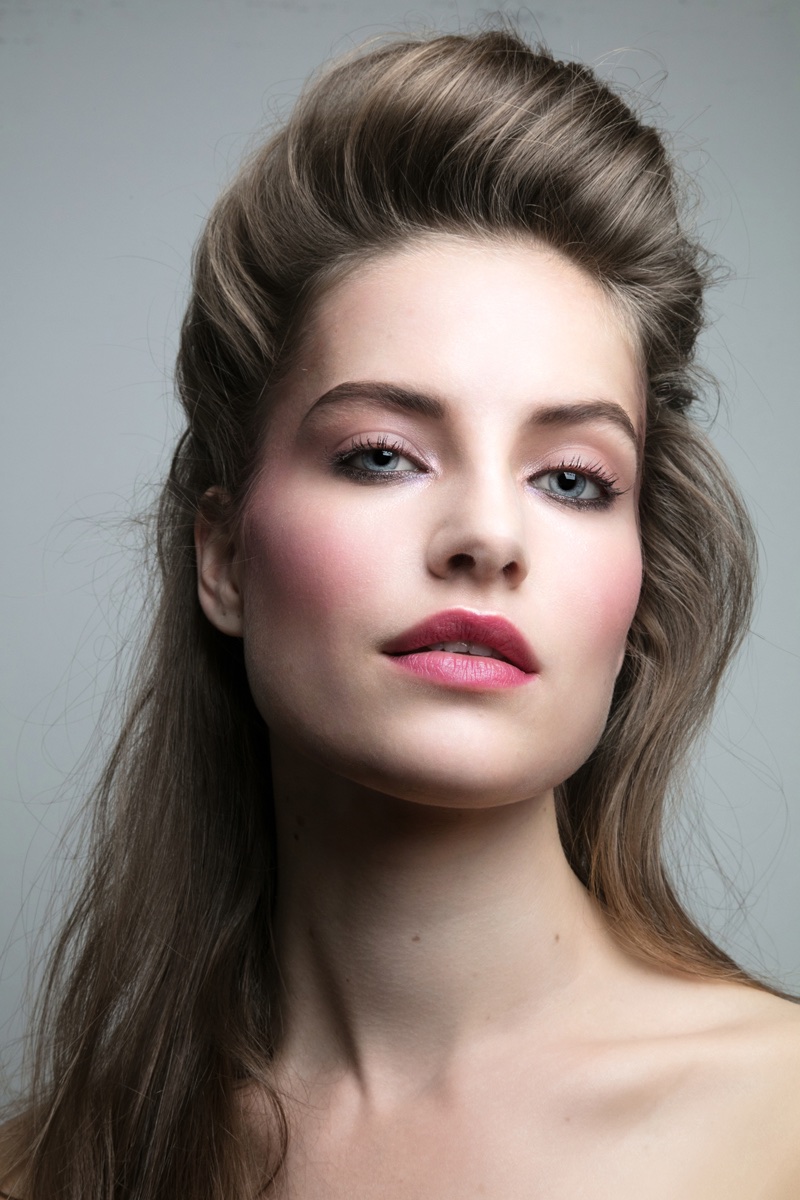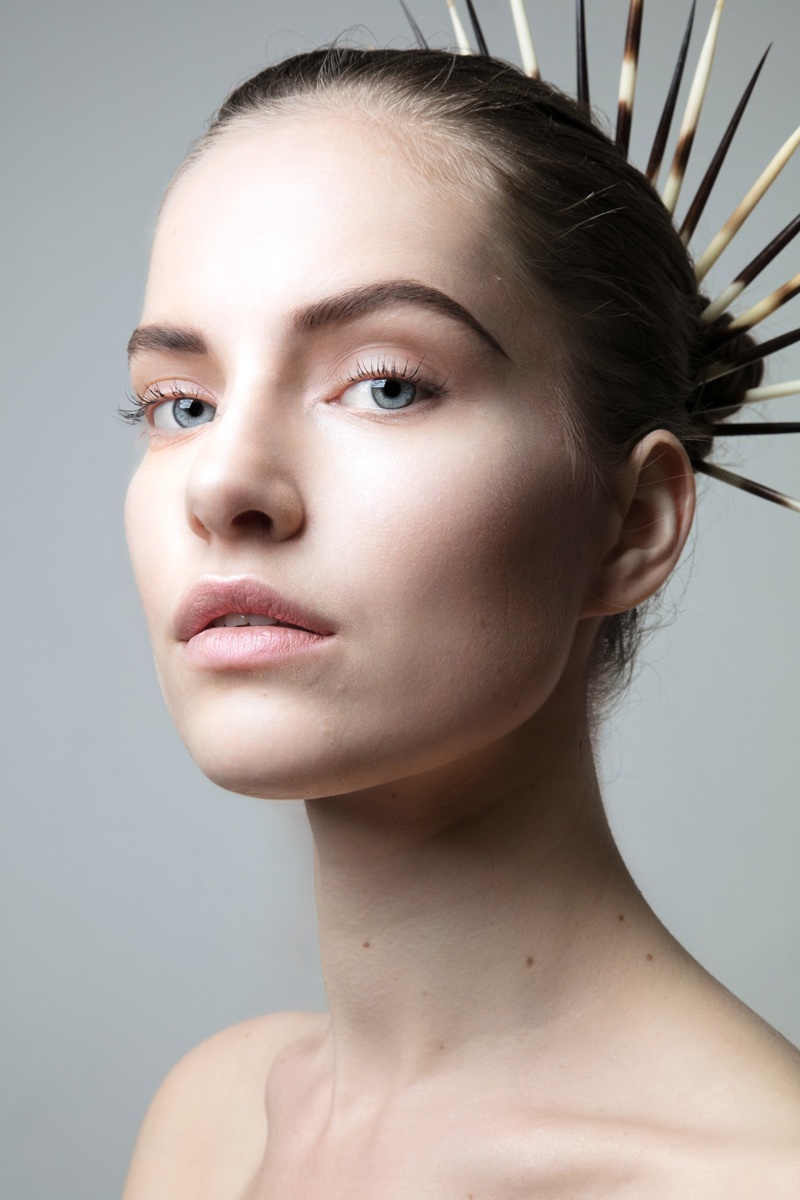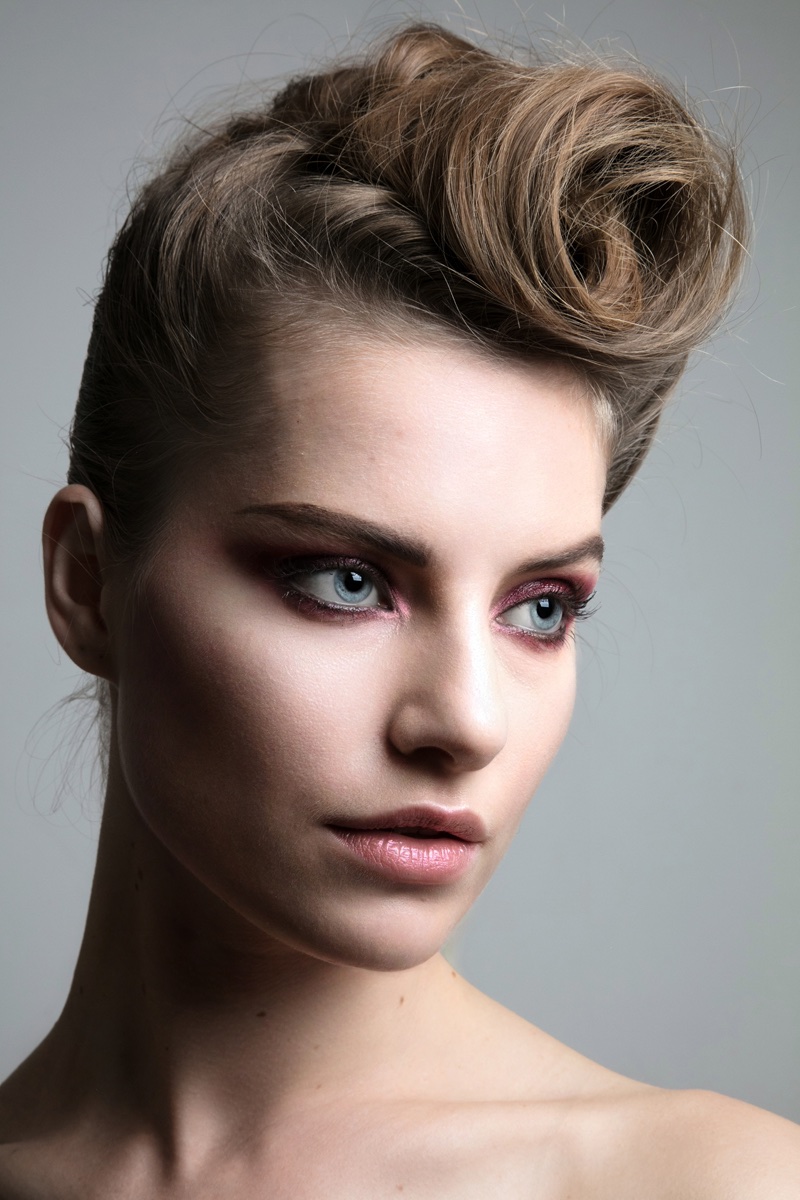 Photographer: Jeff Tse
Hair Stylist: Kozmo Fahringer @ Exclusive Artists using Phyto
Makeup Artist: Michelle Coursey @ NEXT Artists using Instytutum Skincare and Senna Cosmetics
Model: Noah Steenbruggen @ Wilhelmina Models
Categories

New Posts

Hot Posts