Other Brands
There is no handbag that can be compared to the Classic Flap Bag. Its fame and beauty are endless – it got love from all the fashionista's around the globe. This handbag has put a mark in the fashion world and will always be remembered as the 'IT' bag. But every season or so, Chanel will introduce an updated version. For the Cruise 2018 Collection, they tried to design a version that matches to the Ancient Greek theme and came up with this Chanel Braided Classic Flap Bag.
The Design
The Classic Flap Bag is known for its gorgeous CC clasp, woven chain leather strap for shoulder carry and also the chic diamond quilted body. For this Cruise 2018 line, the newest Braided edition is made in Braided Canvas, which is a material that needs some care and maintenance. However, the experience and look are fabulous, so does that even out?
Instead of the smooth CC clasp, the house replaced it with the vintage CC logo in gold hardware to match the beige shade. And it's the perfect iconic handbag for the upcoming shiny season and it will match stunningly with one of your bright summer dresses. This bag is only limited available for this collection, so what do you think? Is it worth the investment?
The Interior
Just like the leather version of the Classic Flap Bag, the interior is made with a main compartment and several patch pockets. You can see here more details of the interior: The Ultimate Chanel Timeless Bag Guide.
The Prices And Sizes
Style code A01112, measuring 6.3' x 10.2' x 2.8' inches, priced at $3500 USD, $4525 CAD, €3250 EUR, £3010 GBP, $5460 SGD, $28300 HKD, $5050 AUD, ¥432000 JPY, 17160 MYR via Chanel boutiques.
More Images And Colors
Other Brands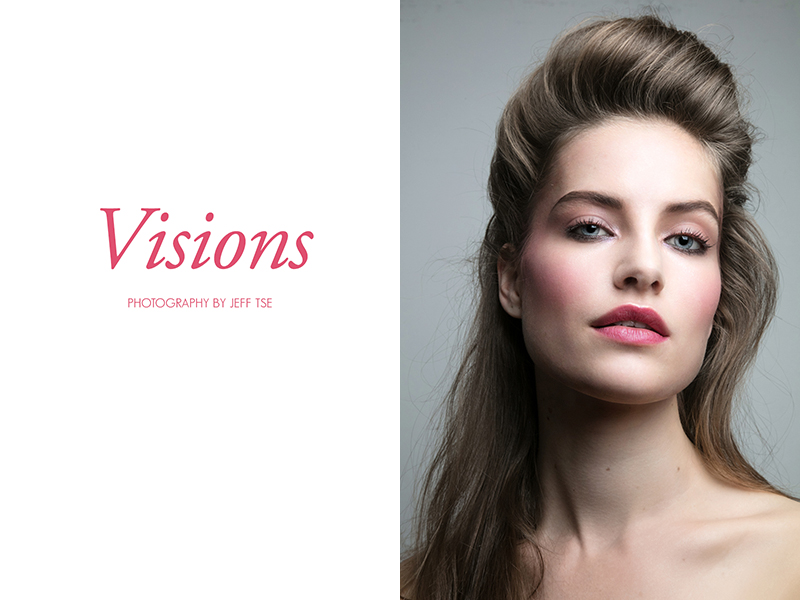 Lensed by Jeff Tse, model Noah Steenbruggen shows off stunning beauty looks for FGR's latest exclusive. The Dutch looker goes from edgy to glam in the striking portraits. Hair stylist Kozmo Fahringer creates sleek updos with statement headpieces for the blonde to wear. Makeup artist Michelle Coursey works on Noah's shimmering eyeshadow and rouged cheeks.
FGR EXCLUSIVE: NOAH STEENBRUGGEN BY JEFF TSE IN 'VISIONS'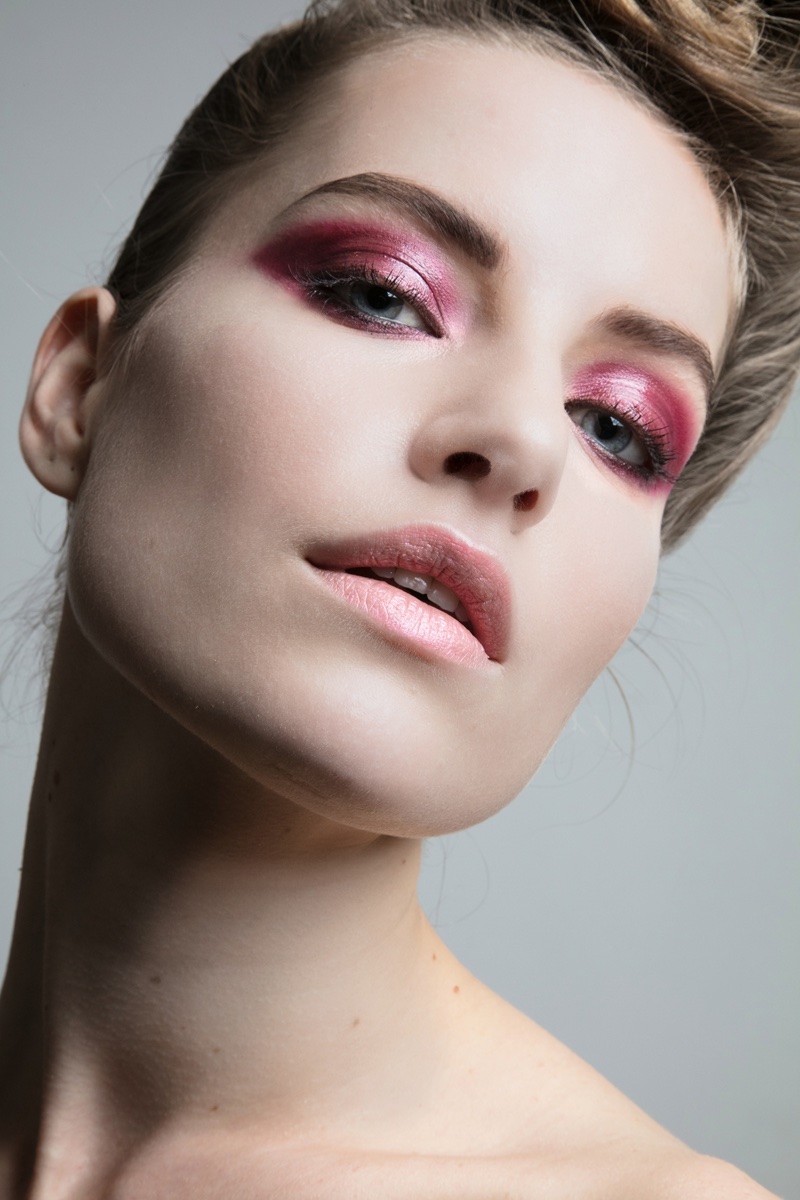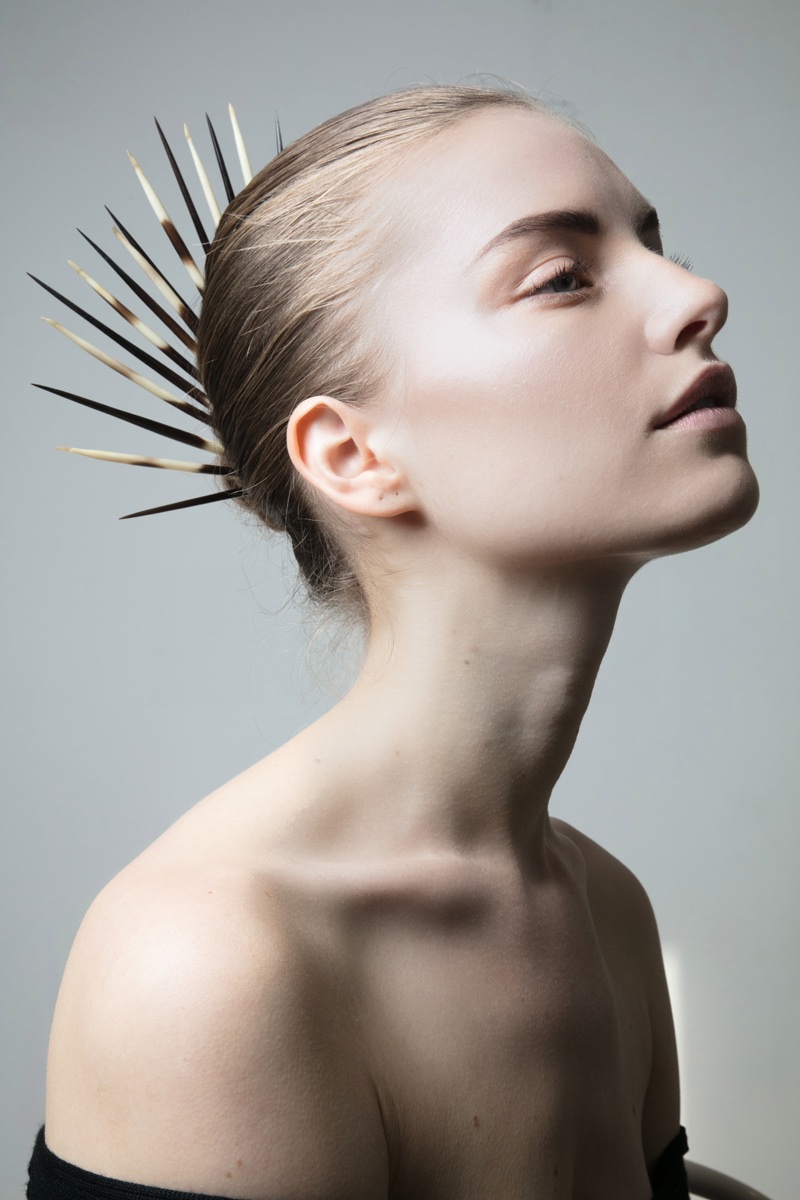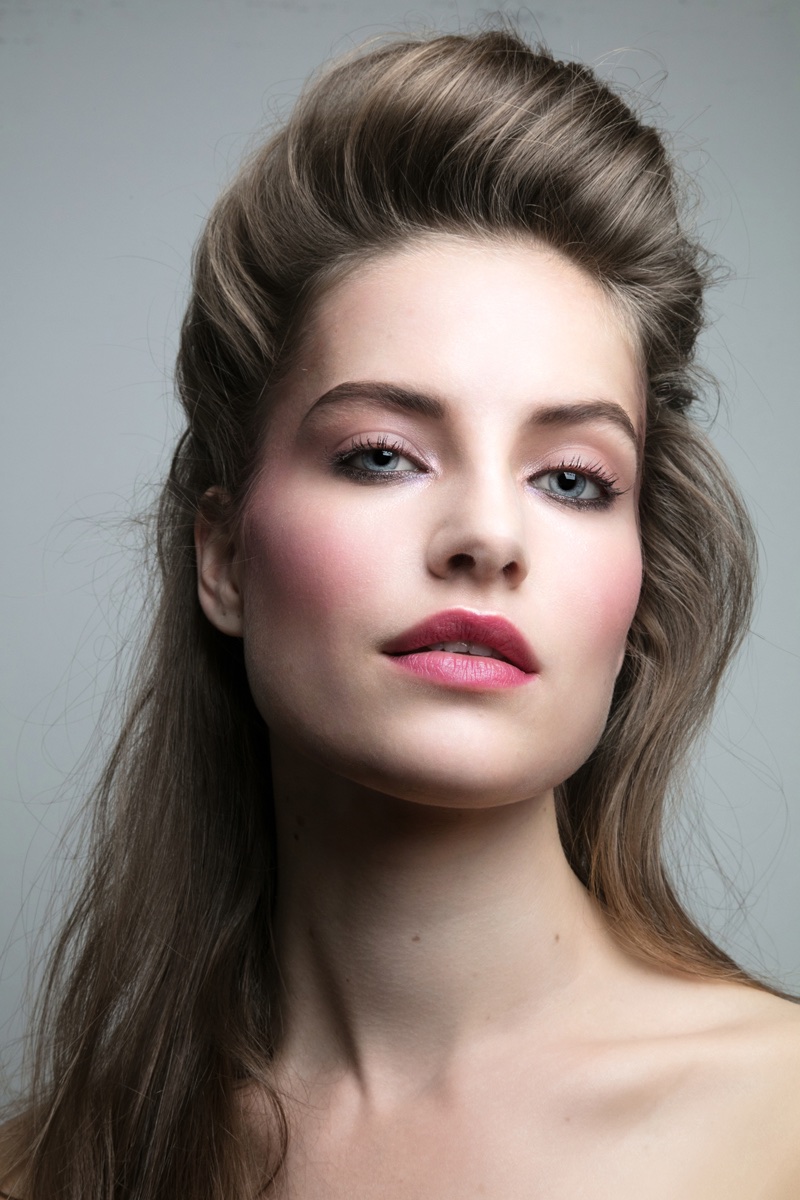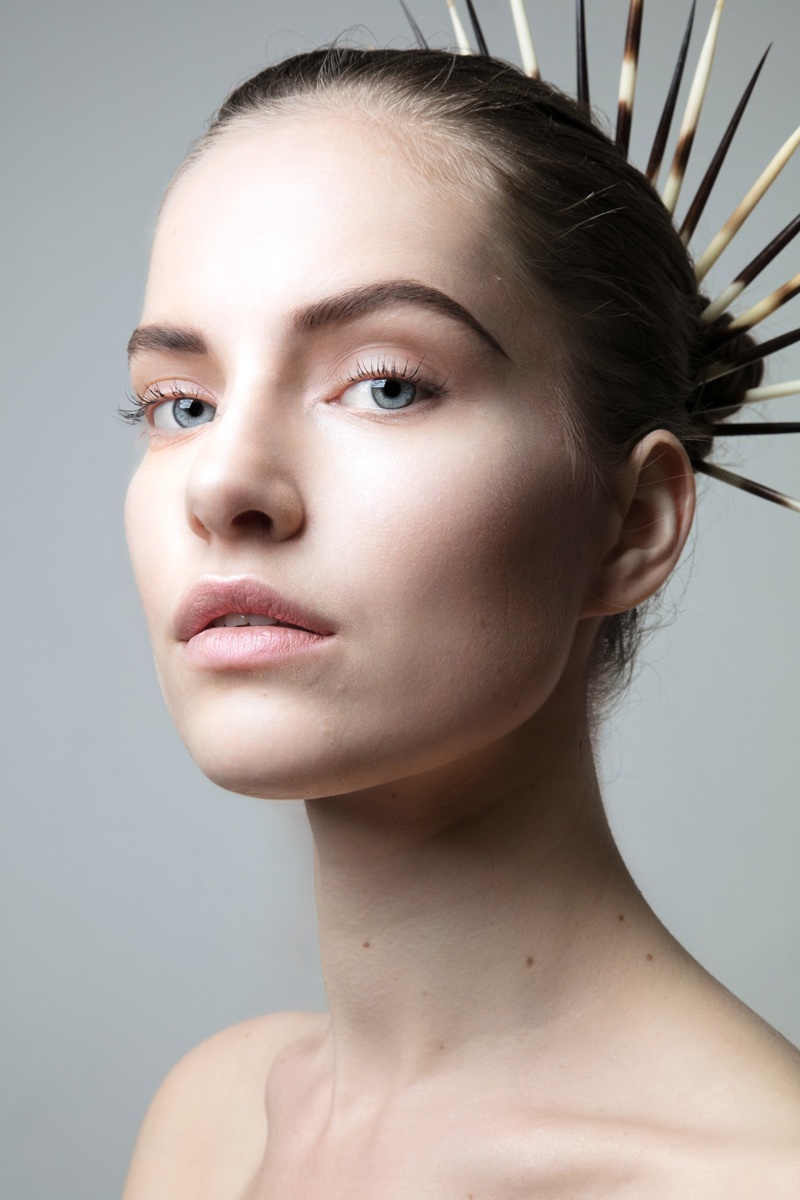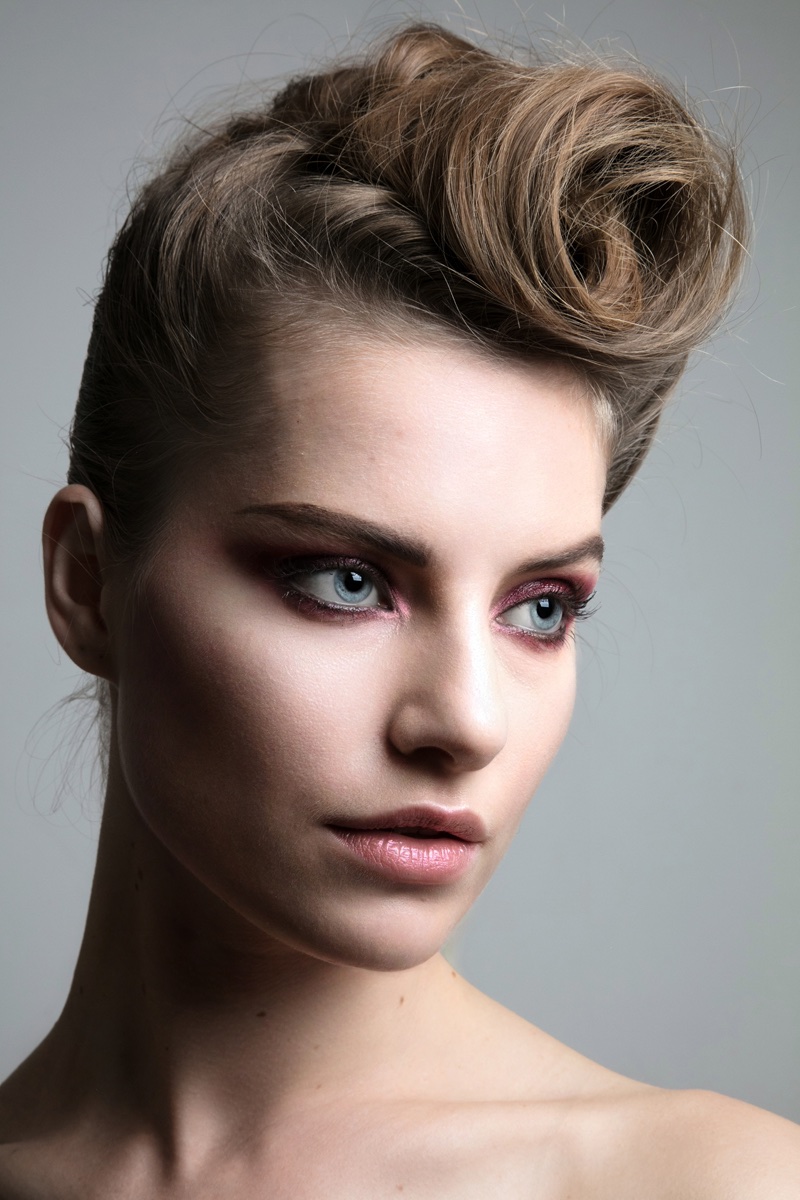 Photographer: Jeff Tse
Hair Stylist: Kozmo Fahringer @ Exclusive Artists using Phyto
Makeup Artist: Michelle Coursey @ NEXT Artists using Instytutum Skincare and Senna Cosmetics
Model: Noah Steenbruggen @ Wilhelmina Models
Other Brands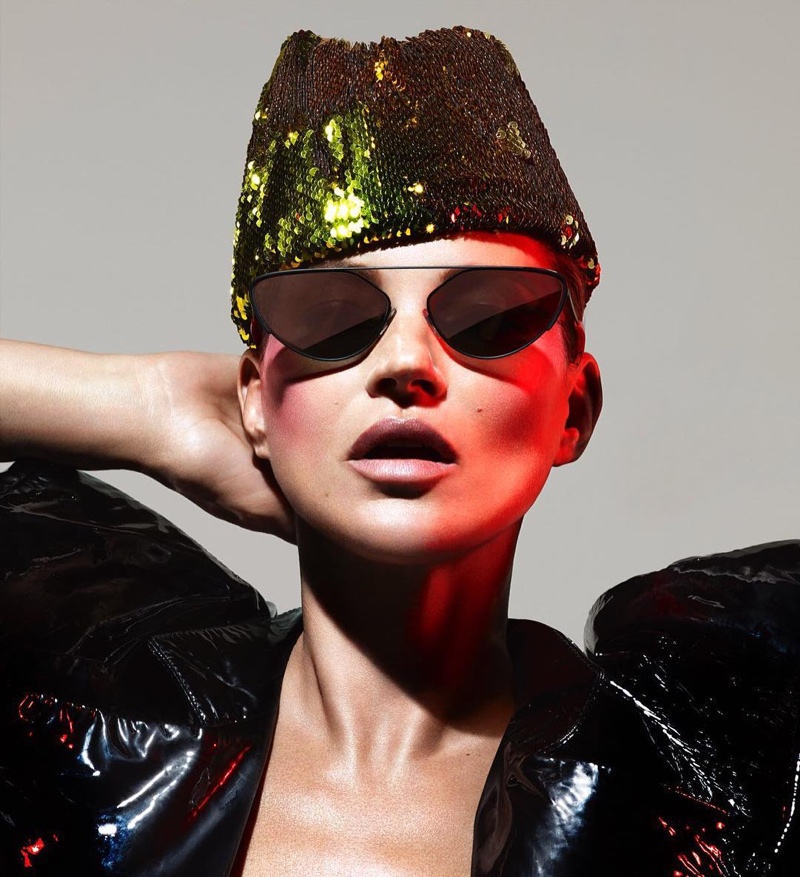 Kate Moss shows off her famous cheekbones as the face of a new eyewear collaboration. Glasses maker Alain Mikli teams up with couture designer Alexandre Vauthier for a collection of sleek sunglasses. Photographed by Mert & Marcus, Kate channels 80's opulence in dramatic tops and head wear. As for the eyewear, styles range from oversized round frames to narrow styles embellished with glittering crystals.
Related: Kate Moss Wears Vintage Fashions for The Guardian
CAMPAIGN: KATE MOSS FOR ALAIN MIKLI X ALEXANDRE VAUTHIER SUNGLASSES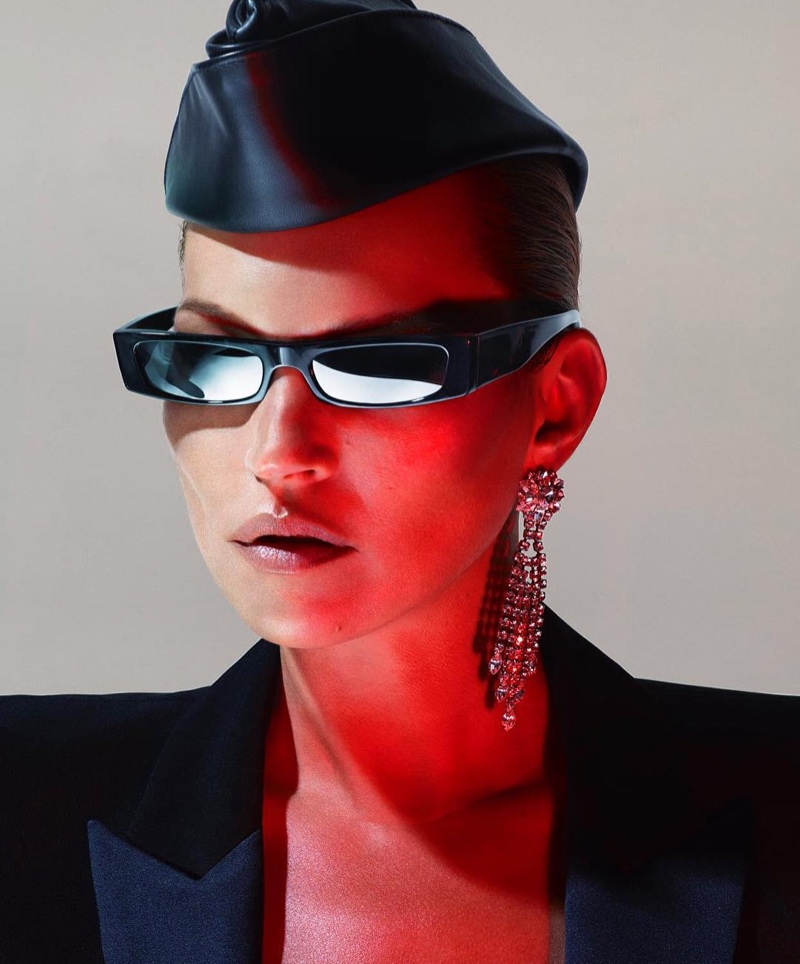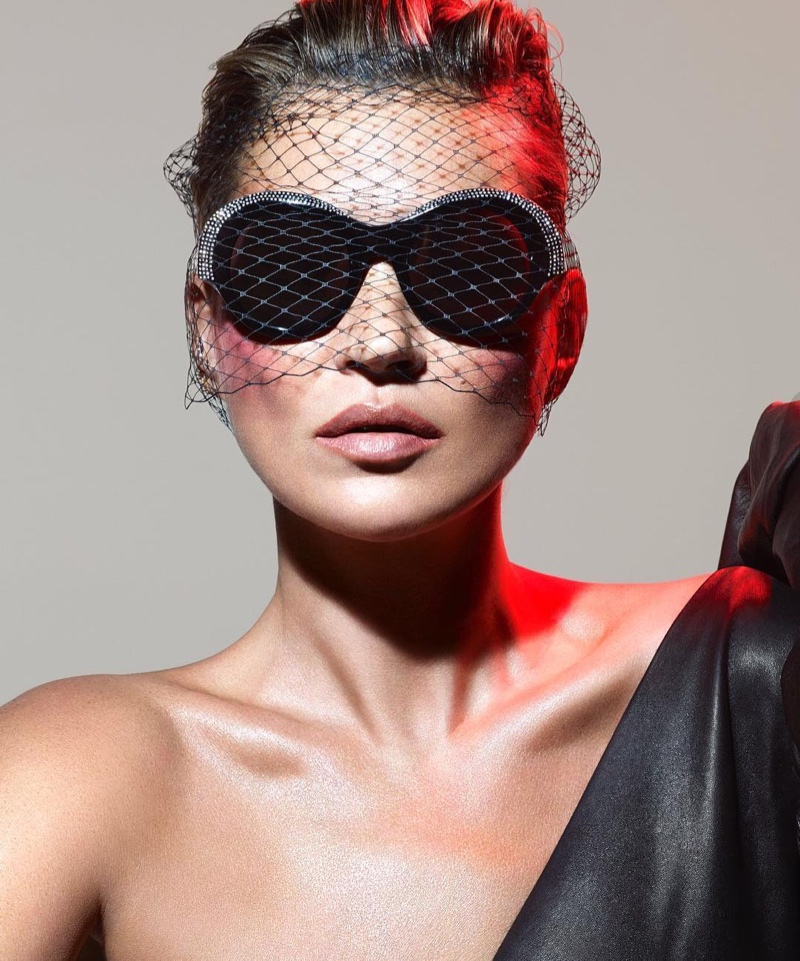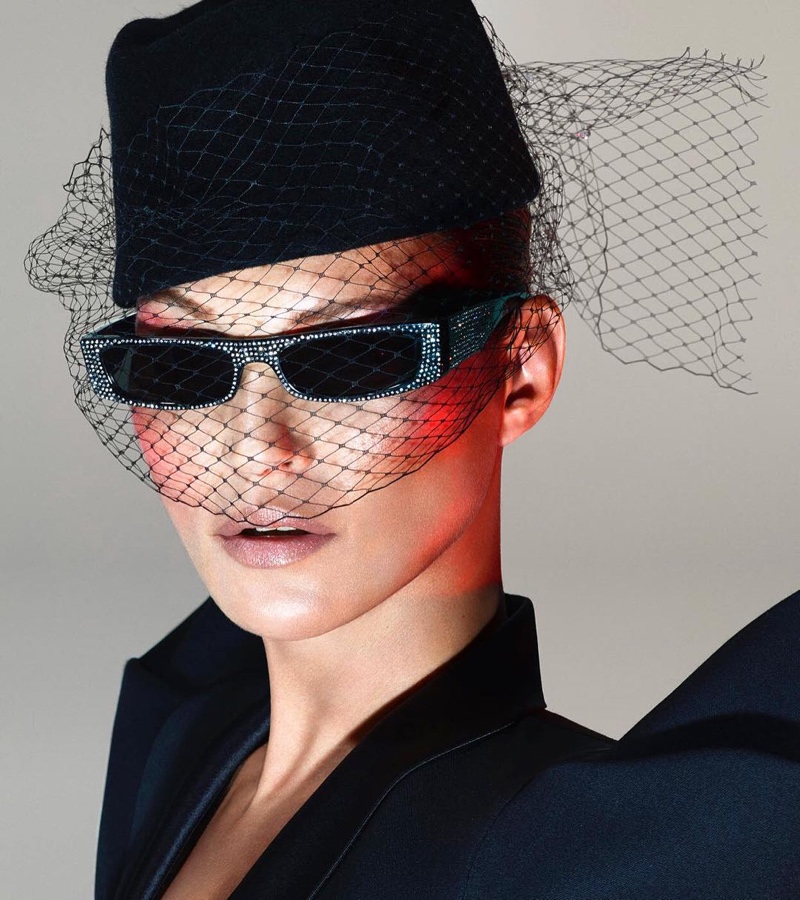 Other Brands
Tod's sure knows how to trigger our bag obsession, because the latest 2 Rings Bag wouldn't get us so excited. Crafted with much love, this handbag looks like a simpler version of the signature Sella Bag. This bag is all about love and it's crafted from one of the best Italian craftsmanship. Can you say no? Can your resist?
The Design
When looking at the 2 Rings Bag, there are few things that caught my mind. First, like I said before, this bag appears to be the updated version of the Sella Bag. Secondly, the line that cuts right in the center reminds me of the recently-released Celine Symmetrical Multifunction Wallet. Without this divine line, this tote will look much more minimalistic, but perhaps less exciting. So it's a clever design.
This tote is fabulous; it's streamlined, minimal and modern. The name 2 Rings is thanks to the 2 big eyelets crafted on the top, which is connecting to the curved handles. The handles are made in bi-color – the edge and the center leather comes in two different shades. Then you will also take the long and thick leather strap home. This leather strap can be used for cross body and on the shoulder carry. The design of the leather strap is the same like the handles – bi-colored.
The modern look is enhanced with the new logo charm. This charm is attached to the letters: TODS, making it easier to flaunt.
This bag is not only gorgeous, but it's perfect for the busy woman or the fashion lady. You will not be disappointed
The Interior
Refined with suede lining, the interior got the space you need. Store all your important stuff inside like your laptop, notebooks, some reserved-clothing, magazines and so much more. There is also a zipped and slot pocket inside.
The Prices And Sizes
Measuring 10.5' x 15.5' x 6' (H x W x D) inches, priced at €1200 euro, $1745 USD, £990 GBP, $2130 SGD, $11800 HKD, ¥171000 JPY.
Where To Shop the Tods 2 Rings Bag?
1. MyTheresa – For now, this handbag is only available here.
More Images And Colors
Other Brands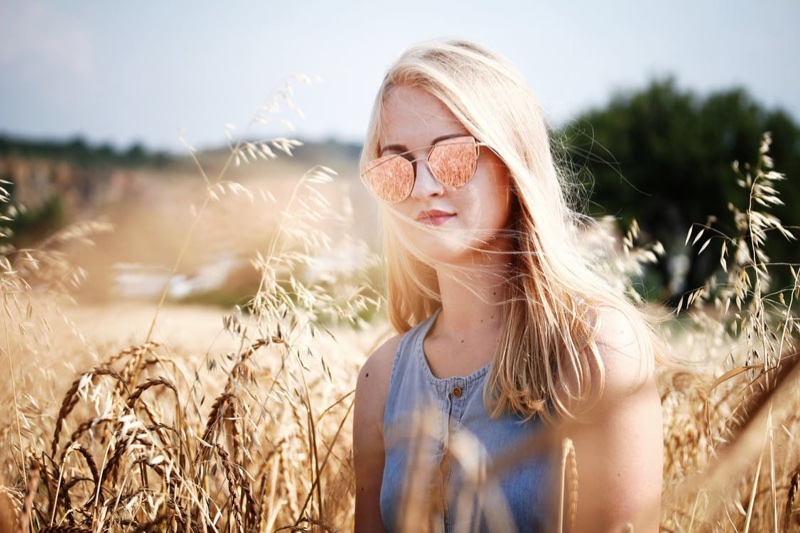 If you're like us, you'll love to be on-trend when it comes to the latest fashions. And for 2018, there will be better and newer fashion accessories to update your wardrobe with. In this article, you will find the latest trends for hats, wallets, purse, heels, handbags and much more. Sunglasses are perfect for a sunny day out. Whether you like cat-eye styles or classic aviators, there's plenty of options. We also look to hats ranging from classic baseball caps to wide-brimmed silhouettes. Of course, matching colors are always on trend. If you have a black dress, you can wear a nice red heel and hat for that perfect pop of color. In this article, we will roundup the top fashion accessory trends for women to wear in 2018.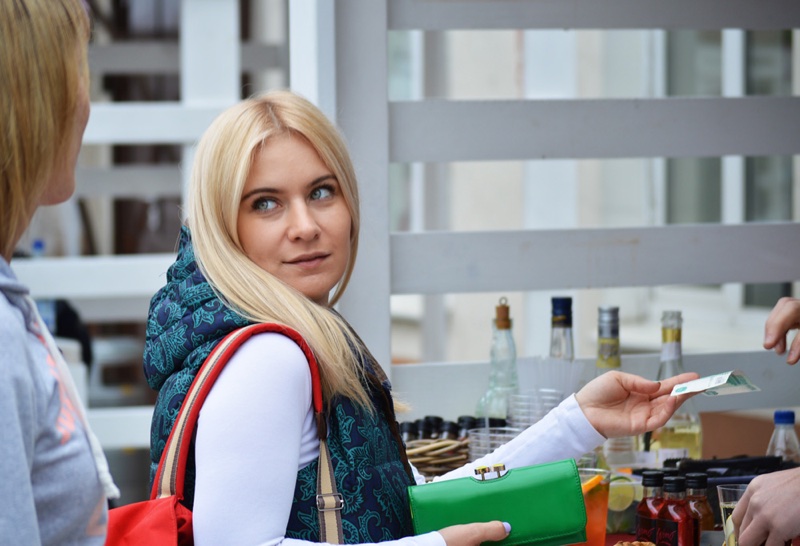 COLORFUL WALLETS
Practically every woman carries a wallet in their handbag. In addition to cash and cards, it's also perfect for carrying must-haves like lipstick or feminine products. There are different types of wallets on the market, but for 2018, embellished wallets are in. Look for accessories with beading, fringe or tassels. But if you want to embellished look without the 3D element, you can look for a print or super colorful style. These wallets include: Emma wallets, Caroline wallets, Lockme wallets, Victorine wallets, Sara wallets, Kinzd wallets and much more.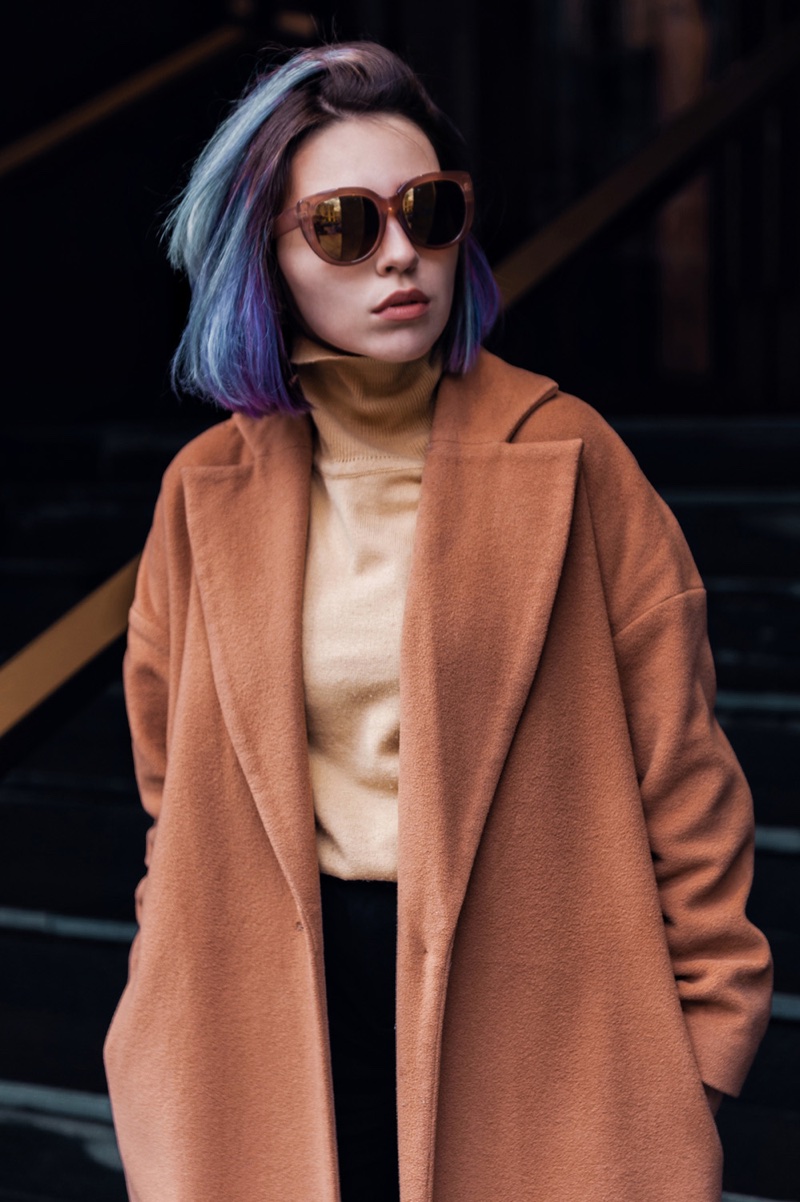 RETRO SUNGLASSES
Who doesn't enjoy a great pair of sunglasses? No matter your style, there's an option for you. As for what's trending in 2018, go for a retro inspired look. For those with narrower faces, small 90's inspired sunglasses will be perfect. If you have a more fuller face, large aviators also work. And if you really want to make a statement, then look to a colorful cat-eye shape.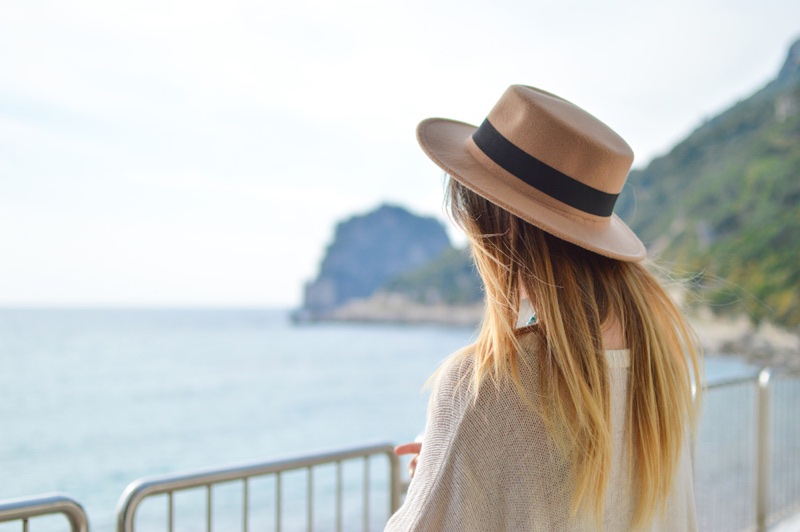 WIDE-BRIMMED HATS
If you want to get away with a bad hair day or add something special to your outfit, a hat should be on your shopping list. So what's on trend for head-gear? Wide-brimmed hats are really having a moment for 2018. There are a variety of them on the market, and they come in different colors and sizes. Choose from a straw hat or visor for those warm weather months. And when it is winter, choose a felt style. If you want to add some color to a simple black coat, rock a colorful hat.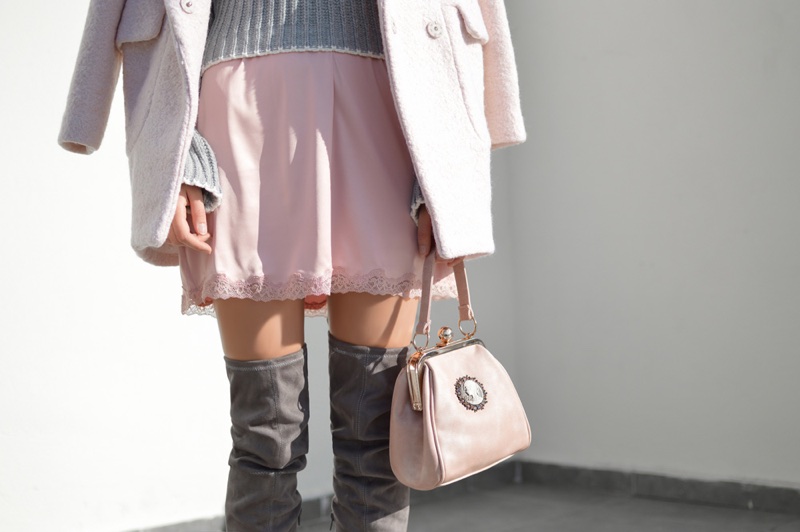 SMALL HANDBAGS
And if you're mad about accessories you will definitely want to know all about 2018 handbag trends. This year, less is more. A small statement bag or clutch serves as the perfect accessory. Overly large bags won't work for this year. If you want a bag for any casual outing, we recommend a crossbody style. And if it's evening time, and embellished clutch serves as the ideal finishing touch. A small bag will allow you to carry all your valuable items including makeup, keys and your wallet.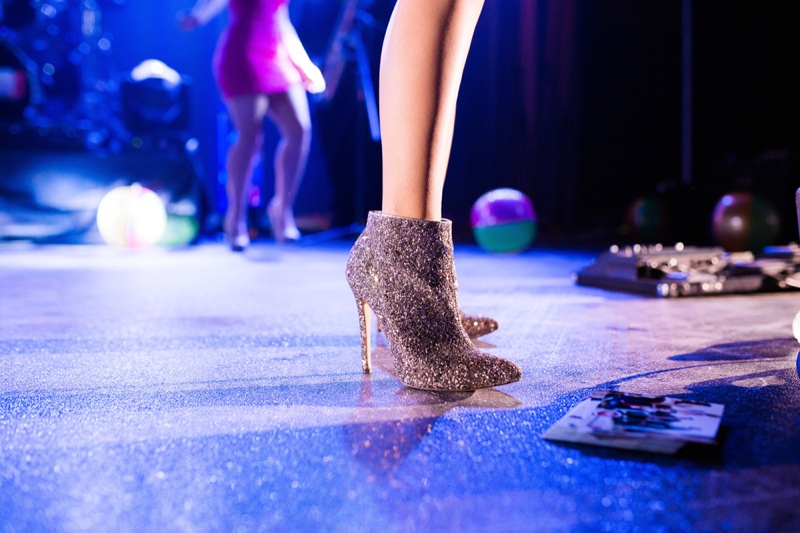 STILETTO HEELS
When it comes to high heels, there's plenty of options out there. But for 2018, the trend for shoes happens to be the stiletto heel. Whether you're wearing a glittery ankle boot or chic pump, look for the stiletto style. They go perfectly with miniskirts and dresses, or are even a way to dress up casual jeans. When heading to a party, look for a sparkly style while a work function may call for a more neutral color. And of course, a black heel can be worn at just about any occasion.
Other Brands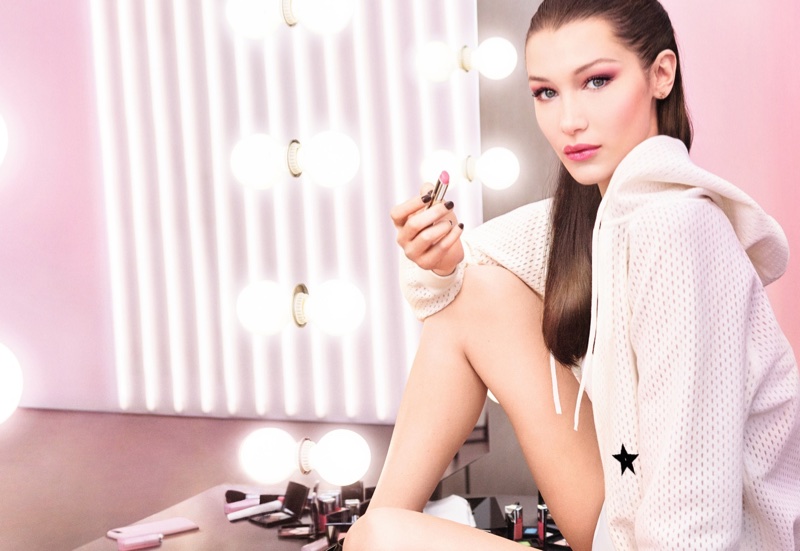 Dior Makeup ambassador Bella Hadid heads backstage for a new campaign touting the 'Lip Glow' balm. Captured by Cass Bird, the 21-year-old wears a perforated hoodie while holding on to a pink shade. In another shot, Bella looks ready for her closeup wearing a glossy lip color and winged eyeliner. Dior Makeup Creative and Image Director Peter Philips dreamed up her look for the campaign. Bella also joins Dilone, Frederikke Sofie and Sora Choi for a fun film featured below.
Related: Bella Hadid & Kendall Jenner Rock Cool Girl Style for Ochirly
CAMPAIGN: BELLA HADID FOR DIOR LIP GLOW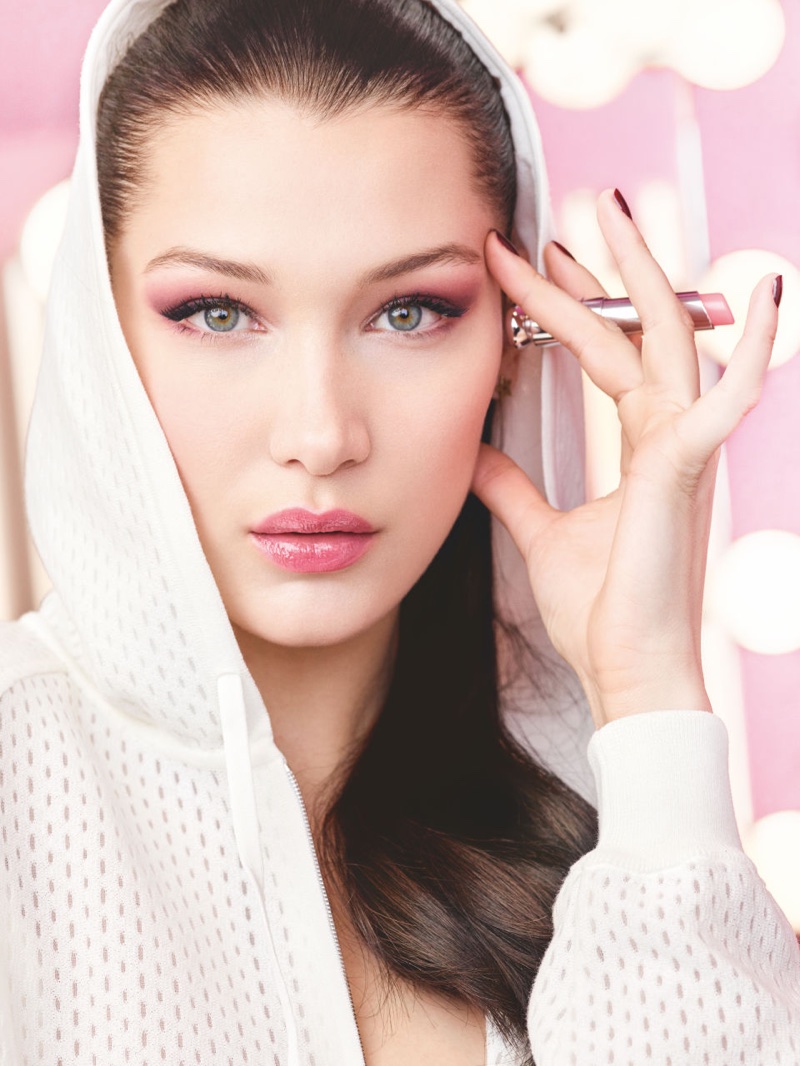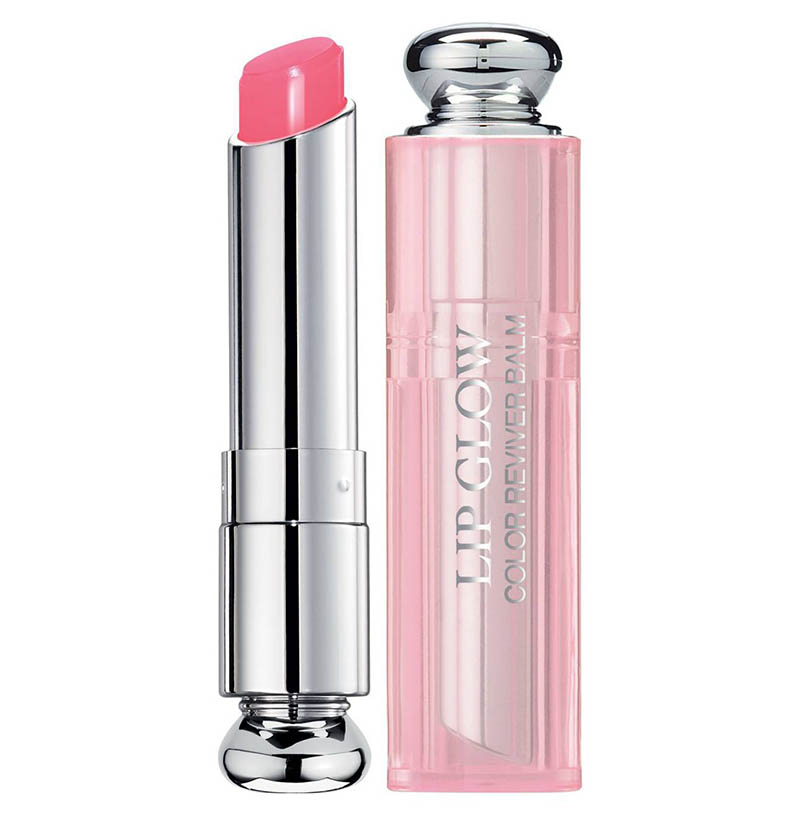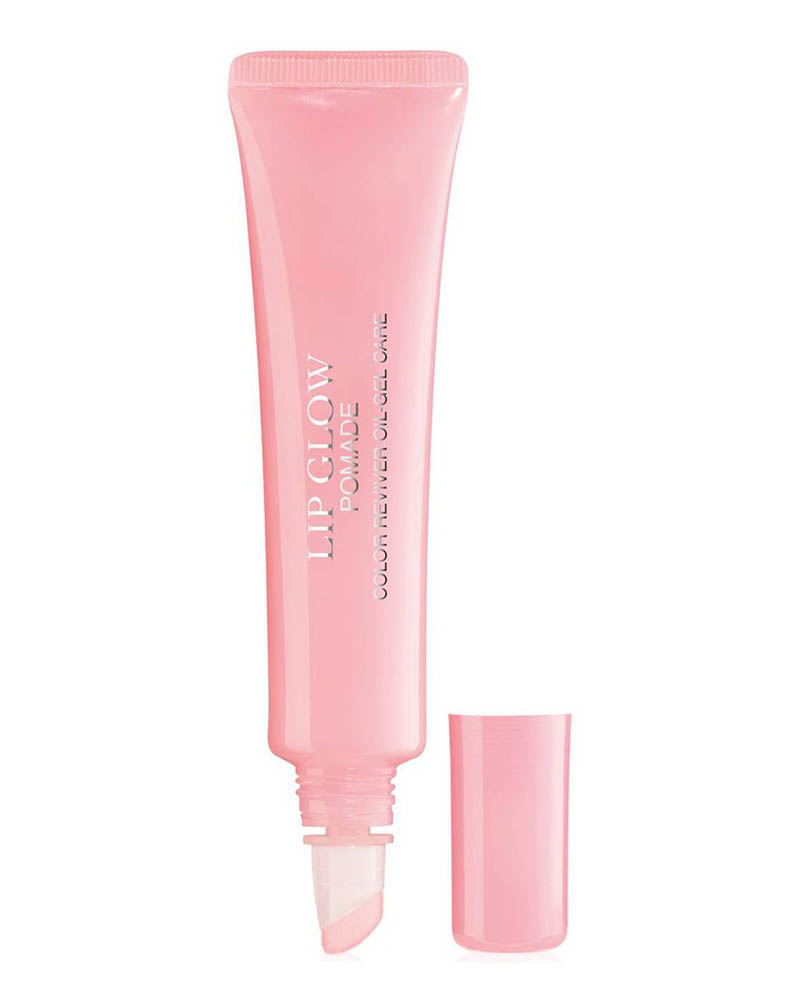 Categories

New Posts

Hot Posts